Description
.dc-dock{position:absolute;width:35px;height:20px;background:url(data:image/png;base64,iVBORw0KGgoAAAANSUhEUgAAAHUAAAAoCAYAAADAFLWVAAAABHNCSVQICAgIfAhkiAAAAAlwSFlzAAALEgAACxIB0t1+/AAAABx0RVh0U29mdHdhcmUAQWRvYmUgRmlyZXdvcmtzIENTNui8sowAAAAWdEVYdENyZWF0aW9uIFRpbWUAMjAxMy42LjPM/S8QAAAMaklEQVR4nO2bb0wbZ57HvzPj8X88NtgYDNgEklCbhLJH7IRtIAlBTY+rc9e60i6l2ipoVyhZVafcnWJ3dWhPinaPvNncixPZ7krtRquI7QvSW5X2FNQSkmwrQpqGZompSZqAGwIGx2ODZ4wZbN+Lxjm6axsnMal0588rmN/zfH+P5zfPH8ZfiEQigTxPDkEQWbd1Op2bAfwtgO0ACgFIcjkWUS7F8mTG6XSSAH4M4EUA2T8Fj0i+qE+XHwOwpwqEw2H5/Pz8JoZhqHg8TkYiEV6v19+RSCTCoybJF/Up4XQ6tyNNQQGAJMkEQRDUwYMHSYIgEIlE5OfPnzdzHDddWFgYepRc5BOPNk+2HEp10efzacfHx2sXFhZqiouLycHBQczMzEAmk6GtrY00mUyb7t69a4zH41nXisgflHJDpoOS0+ncAuBXqWI8z0sjkUiN3W4nSJJELBaDx+PB3NwcjEYjqqurEQgEMDQ0tKJSqe4oFIrIemPJz9Snw750AYlEIvj9fn5gYAAejwccx8FisaClpQVyuRyffvopZmdncfDgQbFMJtvq8/l06yXL76lPB2uqiz6fT8txXOmOHTuoLVu2IBwOw+v1gud50DQNsViMmpoaSCQSBAIBlJaWEoIglE1PT8tMJpM3XbJ8UTcYp9NZAaAkVUwqlUZZlo0JgkARBIGioiIUFxc/jCcSCdy/fx8+nw9TU1PYvn07WlpaMDw8XLi8vOyTSqXRVLr5om48u9MFGIZZKigo+PLatWvPCIIgpigKJEmCpmlIJBKIxWLI5XLcvHkTe/bsQSgUwvj4OMLhMABI8kX97mjKFPT7/Rqr1Squr69/eI1lWXAcB7VajWvXrsFms2FychJFRUVQqVSIRCKgaTpt7fJF3UCcTmcNgIp08Xg8TiwtLanGx8djMzMzlEwmg0qlQnl5OfR6PTiOg0QiAc/zoCgKFRUVWFxcRFNTEy5cuFAAIJBKN1/UjeXvMwVJkkxUV1ff8Xg8W+rr6xVlZWWIxWKYmprC6uoqVlZW4PV6cePGDTgcDgCASqWCTCYDwzAaANMpdXP/OfIAgNPpLAfw/fXaRSIRyerqqoJlWYyMjOC9996DyWSC3+9HKBTCwsICdDodVCrVwz5DQ0Pgef5uOs38TN0Ajh07RgD4KQBqvbbRaFSiUqnmPR6PIAiCiOd5/ZkzZxI8zxMHDhxALBaD1WrF/Pw8BEFASUkJQqGQYDAY/Ok080XdAAiCcADYlk1btVq9qFarFwEgGo2KAdwXi8XCwsJC4eDgoAEAFQwG8cknn4CiqKBIJBJJJJKM74LzRc0xTqezFsBrj9NXIpGsJH8uLi6+LxaLV6ampqr9fj9IkgxVV1dPZaOTL2oOcTqdRQCcyGLZzYaCggKOIIjErVu3EjKZbN13vknyRc0RTqdTBMAFQJMrTYqi4iUlJTPxeJyUy+X5on4HHAbwTK5F9Xp92gNROh7JUrHR3po8T4wAYC6roj4tb02e3JDt8pvWWzMllDKj5D5bdYlCtJqgqHnfPPscPvq8kFrMeg/Ik1vWLep63hoRYgmCoqn/PlpFiUgCC0vlmp/8Trdn+qvzX3xPOjmb09HmyYp1j967d+92ASj6y+t/4p81/THcvINXP7v5eyYF+cexJRQpKdQapPjhTg3J0kbDu26pzEjd9YuIeN4z8xTJWNQH3ppXU3Yk4nHNpr+p/pOriviBlcHf1RXg4iSH3mEWUSGB17+vRnNdOXNqvLSM4ufvMxSX8ru/PLknY1F37979CoCaVDGaiMU/ulesvXAnIUskgEIFhZZnlDj4bAHuh2M4NcyCiybwi1fK6cuLlcbLUyurJnoumC5Xd3d3S1tbW21ra+vW1tbWrQ0NDXqGYXDz5s117ZE2m037xhtvtExOTt4NhULr+mRtNpv2tddea7Db7XWtra1bGxsby3U6HTkxMcGu1zcdRqNR/uabbx5YXFwMzMzM8I+rkwvW21NTemsu8fWVs9LtNT97pYRutzH4OiBg8AaH2VAQSgkJlYxCu42BRkFhYjaK57YoCG6lqfa/rmpU/6AY+iJdsitXrkz09/d/BQCHDx9uaG5uruN5XhgeHs7Z3rx3797SF154oWF6enr2xIkTlwCgo6PDbLVazVKpVHzmzJmJx9H1er28y+UayNU4n4S0Rc3krdGJ2LCHWxbC0ThNEsC2Mil2VMoexlfjCYzPRHHlTgQD15dwZF8hfvsjFY5QqJj/4trNYhG77pN86tSpq0ePHt21c+fOzcPDw7NqtZo+dOhQg16v1wIAy7IhpVIpHxsbu2W1Ws0AcOTIkZbe3t6hbdu2aRsbG800TdMA4PP5/Hq9XutyuQaamprMk5OT3rfffvt6MteDQk7YbDYtALS1tRnT9TcajXKHw1G3dhx9fX1Xk/nPnj07Mjo66l+rIQiCEAgEQkqlUn78+PGhnp6eF9c+wJ2dnXUMw8hPnjw5YrPZtPv27TNrNBoG+N8HXa1W011dXbs0Gg3DcRzf399/1e12p1zFMs3UtN6aZ8TT/ir63oVfffDSHi4al0tpEiISUEpJqGUUCqQkShkR3v0shP9sL8VXCyv49QUWX7MCyJhGmU1RAcDj8dxrbm6uSxZULBbTvb29Q16vlz969Oiu5E0/e/bsyMsvv7yrt7d3qKSkRN7c3FyXvBk2m01rt9sbAMBisTAKhUJ++/bthVT5RkdH/TabTZuuPwA4HI46sVhM9/T0nAOArq6uXa+//vqu06dPjyTb7N27tzSVxsrKSsatwWg0yu12e0MgEAi5XK4Bi8XCtLe37wKASCQiaDQapqen59z+/fuNlZWVTLqiZvqSPKO35vPlmrJ/fckk//eX9fi5XYc323Q4UKtERSGNHZUy/GF0ET+369A3GgK3EkeVToyFpRi4uOyR30IZDAa5Xq/XXr58+ZbX6+UB4OTJkyOCIPzVTWpoaDCxLBtKzoLR0VH/2NjYrWxzZepvsVgYvV6vff/9968Hg0EhGAwKJ06cuHT69OkRpVJJJzXMZrPhccZgtVpLaZqm33nnnasA4Ha7Q2NjY7fq6+s3j4+P+wVBELq6unZJpVLxhx9++GgW0fW8NUJCRN4WDMW/Oe8TLk5ytK5AhMoiGvvNSlgrZZgNrUKjIDEXWoVYROB5ixJ3/Cv4jx+U4KenynTAja/X+4AAUFJSouY4LmeHDrfbHeI4jjebzYZc7tNer5c3Go3ybNv/5WeSSCT02t9dLteBVDm6u7vPdXR0mKuqqko7OzvptVvIWtLN1IzeGppYjb+qGvwsEGDD/7i/CL/9kQH//LwWM0EBo3ciGJ9ZxqCbw6HfzaBtuxIAsEkrxvYyKaqqtxgyaSfp7Oys27p1q9Htdk+73e4Qy7KhnTt3bk7evLXL71omJibuaTQaxuFwVAPfnHTr6+s3J+Pnzp27bjKZSg8fPvxwSe3o6DD39PS82NnZWZepv9vtDvl8Pr/dbq9Tq9W0Wq2mnU5nU3d3d8vamXr16tXptRoWi4VZO4ZwOMxbLBaTWq2mLRYLYzAYtADw8ccfewVBEK5cuTLhcrkGent7hziO4ycnJ70dHR3m7u7ulg8++OCW3+8PMQyT9iH6q5marbfGt1qoiIgKNR5fFB9/yWHoSw4f/ZMJv77AIp5I4PPpCJ6vVWKTVgwAiCeArt/fw4Ln0p+3ylJrWq1Wc/LQw7Js6OLFi9eTy8xbb701cujQoYYjR460JOOplt/h4eFZuVx+vbGx8aFW8qADfLMUhsPhS3a7va6np+dF4JuZs/bgkql/f3//dYfDUZecTSzLhtbup8kcWq32oYYgCEI4HObFYjGd1Ghvb29YqwEAwWBQ6OvrG3kwNjMAJA91RqNRXl5ernW5XAcEQRD6+vq+lXMt33o5f+zYMYIgiF8iCyvGjWhV8R2hVKsiOT6SkEpmxeYtUlEi7luKk30/qcBLvV6M/KwKBICIEIdtkwzNv5xY3h/5/Ufraf9fxOFwVFssFtPx48eHNjrXt2bqo3hraiW352slt+cBwB9jZAQmvGpiafkyXVvx6m9WLQAlmpyLwtnvA83PzMlkMrFG8M4h650nz+PycKY+8Nb8AjmwYtyIVukGws/t/JcDWvxhyD3XoTr32ZNq5skeEZB7b81m8dcBEon4u5fvx3UUu5gLzTzZQz3w1vwbMvwJ86iIiHgiAWJFEfMHDbQ/qKOC3+m70P9viLBB3prd8i9S/ktAng1lGcD8/wCcx1YlT44gTAAAAABJRU5ErkJggg==) no-repeat top right}.cs-head{overflow:hidden;position:relative}.cs-head .title{margin:0;font-weight:400;font-size:14px;padding:5px 10px}.dc-cs:hover .dc-dock,.dc-dock:hover{width:117px;background-position:bottom right}.dc-cs{clear:both;max-width:100vw}.dock-rb{right:0;bottom:0}
.cs-top .cs-head .title {
font-weight: 700;
font-size: 22px;
}
.cs-top .cs-head .title:after {
content: 'Get deals';
color: #FFFFFF;
}
.cs-top .cs-list .title{
color:#333;
}
.cs-top .cs-list .expand{
display: inline;
}
@media (max-width:480px) {
.cs-top .cs-list>li:nth-child(n+7) {
display: none;
}
.cs-top{
display: block;
}
}
.cs-top .cs-head {
background-color: #FF751A;
}
.cs-bottom,.cs-append{
display: none;
}
@media (min-width: 640px) {
.cs-list-col7 .coupon, .cs-list-col8 .coupon, .cs-list-col9 .coupon, .cs-list-col10 .coupon {
display: none !important;
}
} .cs-list{margin:0 0 0 -20px;padding:0;background:#FFF}.cs-list:after,.cs-list:before{display:table;line-height:0;content:""}.cs-list:after{clear:both}.cs-list>li{float:left;width:16.66%;list-style:none;box-sizing:border-box;padding:10px 0 10px 20px;position:relative;margin:0}.cs-append,.cs-bottom{margin-top:10px}.cs-list-col6>li{width:16.66%}.cs-list-col7{margin-left:-18px}.cs-list-col7>li{width:14.28%;padding-left:18px}.cs-list-col8{margin-left:-16px}.cs-list-col8>li{width:12.5%;padding-left:16px}.cs-list-col9{margin-left:-15px}.cs-list-col9>li{width:11.11%;padding-left:15px}.cs-list-col10{margin-left:-14px}.cs-list-col10>li{width:10%;padding-left:14px}.cs-list-col11{margin-left:-12px}.cs-list-col11>li{width:9.09%;padding-left:12px}.cs-list-col12{margin-left:-10px}.cs-list-col12>li{width:8.33%;padding-left:10px}.cs-list-collapse .expand{display:none}.cs-list-collapse>li{padding:0}@media (max-width:800px){img{max-width:100%}.cs-list{margin-left:-20px}.cs-list>li{width:20%!important;padding-left:20px}}@media (max-width:640px){img{max-width:100%}.cs-list{margin-left:-18px}.cs-list>li{width:33.33%!important;padding-left:18px}}@media (max-width:480px){img{max-width:100%}.cs-list{margin-left:-15px}.cs-list>li{width:50%!important;padding-left:15px}}.cs-list .cover:after{display:block;content:";padding-top:100%;background-repeat:no-repeat;background-size:cover;background-position:center}.cs-list a{text-decoration:none}.cs-list a:hover .title{text-decoration:underline}.cs-list .title{color:#333;margin:5px 0}.cs-list .title:after{display:block;display:-webkit-box;-webkit-line-clamp:2;-webkit-box-orient:vertical;font-size:14px;line-height:1.4em;height:2.8em;overflow:hidden;white-space:normal;word-break:break-word;-webkit-hyphens:auto;-ms-hyphens:auto;hyphens:auto}.cs-list .plus{height:20px;overflow:hidden}.cs-list .price{color:#E50010}.cs-list .price:after{content:";font-size:14px}.cs-list .origin{margin-left:3px;font-size:12px;color:#AAA}.cs-list .origin:after{display:none;content:";text-decoration:line-through}.cs-list .coupon{display:none;width:60px;height:60px;border-radius:50%;background:rgba(224,13,12,.8);color:#FFF;position:absolute;top:10px;right:10px;text-align:center;padding-top:12px;box-sizing:border-box}.cs-list .coupon:before{content:";font-size:20px}.cs-list .coupon:after{content:'Off';font-size:12px;position:absolute;bottom:8px;right:12px}.dc-cs *{text-align:left}.cs-top .cs-head{min-height:24px}.cs-append .cs-head .title,.cs-bottom .cs-head .title,.cs-top .cs-head .title{min-height:12px}p:empty+hr{display:none}hr+span.ebay{display:none}.dc_tracker_img{display:none}#ds_div>.dc_tracker_img:last-of-type{display:block} [data-lid="253099743505″] .cover:after{background-image:url(https://i.ebayimg.com/00/s/MTAwMFgxMDAw/z/O~gAAOSwuLZY1e6j/$_2.JPG?set_id=8800005007)}[data-lid="253099743505″] .title:after{content:'6 LED Light Kit 2 White 2 Red 2 Blue for 1/10 1/8 Traxxas HSP Redcat RC Car'}[data-lid="253099743505″] .price:after{content:'$6.25′} [data-lid="252000676635″] .cover:after{background-image:url(https://i.ebayimg.com/00/s/MTAwMFgxMDAw/z/H8kAAOSwyQtVg9SR/$_2.JPG?set_id=8800005007)}[data-lid="252000676635″] .title:after{content:'High Power 4076 2000KV 4P Sensorless Brushless Motor fr 1/8 RC Monster Truck Car'}[data-lid="252000676635″] .price:after{content:'$33.99′} [data-lid="252872827961″] .cover:after{background-image:url(https://i.ebayimg.com/00/s/MTAwMFgxMDAw/z/OcoAAOSwWkJY9DEQ/$_2.JPG?set_id=8800005007)}[data-lid="252872827961″] .title:after{content:'GoolRC 60A Waterproof Brushed ESC Speed Controller for 1/10 4WD RC Car Buggy'}[data-lid="252872827961″] .price:after{content:'$11.3′} [data-lid="252846640443″] .cover:after{background-image:url(https://i.ebayimg.com/00/s/MTAwMFgxMDAw/z/MxkAAOSw3utY5b~H/$_2.JPG?set_id=8800005007)}[data-lid="252846640443″] .title:after{content:'GoolRC 540 13T Brushed Motor w/ 60A ESC for 1/10 Traxxas Ford F-150 RC Car N3A9′}[data-lid="252846640443″] .price:after{content:'$23.25′} [data-lid="252994469962″] .cover:after{background-image:url(https://i.ebayimg.com/00/s/MTAwMFgxMDAw/z/R5cAAOSwVVRaXYy1/$_2.JPG?set_id=8800005007)}[data-lid="252994469962″] .title:after{content:'GoolRC Waterproof 3650 4300KV Brushless Motor with 60A ESC Combo Set G8J5′}[data-lid="252994469962″] .price:after{content:'$37.98′} [data-lid="252000677969″] .cover:after{background-image:url(https://i.ebayimg.com/00/s/MTAwMFgxMDAw/z/df0AAOSwjVVVg-DO/$_2.JPG?set_id=8800005007)}[data-lid="252000677969″] .title:after{content:'2435 4800KV 4P Sensorless Motor with 25A Brushless ESC for 1/16 1/18 Car Truck'}[data-lid="252000677969″] .price:after{content:'$21.99′} [data-lid="252444055821″] .cover:after{background-image:url(https://i.ebayimg.com/00/s/MTAwMFgxMDAw/z/-aEAAOSwZ1BXdLk2/$_2.JPG?set_id=8800005007)}[data-lid="252444055821″] .title:after{content:'GoolRC S-120A Brushless ESC Speed Controller w/ 6.1V/3A SBEC for 1/8 RC Car T4D7′}[data-lid="252444055821″] .price:after{content:'$36.88′} [data-lid="254225843756″] .cover:after{background-image:url(https://i.ebayimg.com/00/s/MTAwMFgxMDAw/z/OeoAAOSwSw1cyUvy/$_2.JPG?set_id=2)}[data-lid="254225843756″] .title:after{content:'Rear Axle Gear Box For 1:10 HG P401 P402 P601 RC Trucks Parts W6K5′}[data-lid="254225843756″] .price:after{content:'$16.39′} [data-lid="254225076546″] .cover:after{background-image:url(https://i.ebayimg.com/00/s/MTAwMFgxMDAw/z/t~MAAOSwtLNc0gLa/$_2.JPG?set_id=2)}[data-lid="254225076546″] .title:after{content:'4 LED White Lights w/Lampshade Roof Light Search Lamp for HSP RC4WD car P8Q8′}[data-lid="254225076546″] .price:after{content:'$7.35′} [data-lid="251974058645″] .cover:after{background-image:url(https://i.ebayimg.com/00/s/MTAwMFgxMDAw/z/QPkAAOSwKrhVZSYc/$_2.JPG?set_id=8800005007)}[data-lid="251974058645″] .title:after{content:'High Torque 3665 4Poles 3100KV Brushless Motor for RC Car Boat off Road Car'}[data-lid="251974058645″] .price:after{content:'$20.85′} [data-lid="253375266795″] .cover:after{background-image:url(https://i.ebayimg.com/00/s/MTAwMFgxMDAw/z/qYkAAOSwdc5bbYUc/$_2.JPG?set_id=2)}[data-lid="253375266795″] .title:after{content:'Best FlySky 3CH 2.4G Radio Model RC Transmitter & Receiver For RC Car Boat'}[data-lid="253375266795″] .price:after{content:'$26.72′} [data-lid="253375266795″] .origin:after{content:'$28.13′;display:inline} [data-lid="253375266795″] .coupon{display:block}[data-lid="253375266795″] .coupon:before{content:'5%'} [data-lid="252605552388″] .cover:after{background-image:url(https://i.ebayimg.com/00/s/MTAwMFgxMDAw/z/W8kAAOSwImRYEEiR/$_2.JPG?set_id=8800005007)}[data-lid="252605552388″] .title:after{content:'GoolRC 3680 1500KV 4 Poles Brushless Sensorless Motor Fr 800-1000mm RC Boat J2K3′}[data-lid="252605552388″] .price:after{content:'$32.69′} [data-lid="253373523749″] .cover:after{background-image:url(https://i.ebayimg.com/00/s/MTAwMFgxMDAw/z/Zl0AAOSw9qJaXYZV/$_2.JPG?set_id=8800005007)}[data-lid="253373523749″] .title:after{content:'1/10 RC Trailer Hook Tow Chain Shackle Bracket for Axial SCX10 TF2 RC Car M8A1′}[data-lid="253373523749″] .price:after{content:'$8.66′} [data-lid="254233687596″] .cover:after{background-image:url(https://i.ebayimg.com/00/s/MTAwMFgxMDAw/z/FKYAAOSw3Qdc2rUj/$_2.JPG?set_id=2)}[data-lid="254233687596″] .title:after{content:'SCX10 Frame Girder Carbon Graphite Chassis Frame Rails for 1/10 Axial SCX10 K1O9′}[data-lid="254233687596″] .price:after{content:'$65.68′} [data-lid="252819237935″] .cover:after{background-image:url(https://i.ebayimg.com/00/s/MTAwMFgxMDAw/z/lXkAAOSw4CFYzLFR/$_2.JPG?set_id=8800005007)}[data-lid="252819237935″] .title:after{content:'Nice HSP Nitro Starter Kit Igniter with Battery Charger 2Pcs N4 Glow Plug U7C2′}[data-lid="252819237935″] .price:after{content:'$13.59′} [data-lid="252380299829″] .cover:after{background-image:url(https://i.ebayimg.com/00/s/MTAwMFgxMDAw/z/bYUAAOSwQNRXLDj1/$_2.JPG?set_id=8800005007)}[data-lid="252380299829″] .title:after{content:'540 35T 4 Poles Motor & WP-1060-RTR 60A ESC with 5V/2A BEC for 1/10 RC Car C7S5′}[data-lid="252380299829″] .price:after{content:'$23.05′} [data-lid="252493738812″] .cover:after{background-image:url(https://i.ebayimg.com/00/s/MTAwMFgxMDAw/z/rV0AAOSw9NdXqZh2/$_2.JPG?set_id=8800005007)}[data-lid="252493738812″] .title:after{content:'Original GoolRC S3674 2650KV Motor 120A ESC and Program Card for 1/8 RC Car W4O0′}[data-lid="252493738812″] .price:after{content:'$64.05′} [data-lid="254294170945″] .cover:after{background-image:url(https://i.ebayimg.com/00/s/MTAwMFgxMDAw/z/u3EAAOSwmSNdKDV9/$_2.JPG?set_id=2)}[data-lid="254294170945″] .title:after{content:'4pcs RC Car Wheel Rim Center Cap M 4 Nut Metal for 1/10 RC Crawler Traxxas Y9S0′}[data-lid="254294170945″] .price:after{content:'$7.59′} [data-lid="254294174281″] .cover:after{background-image:url(https://i.ebayimg.com/00/s/MTAwMFgxMDAw/z/aKkAAOSwakxdKDcb/$_2.JPG?set_id=2)}[data-lid="254294174281″] .title:after{content:'540 55T Brushed Motor+60A ESC BEC Combo For 1/10 Traxxas Hsp Redcat Crawler T9L5′}[data-lid="254294174281″] .price:after{content:'$17.59′} [data-lid="254313596757″] .cover:after{background-image:url(https://i.ebayimg.com/00/s/MTAwMFgxMDAw/z/KhkAAOSwh8VdPmoI/$_2.JPG?set_id=2)}[data-lid="254313596757″] .title:after{content:'RC Exhaust Pipe Exhaust Joint Tubing for 1/8 HSP HPI Car Nitro Gas Engine J3U2′}[data-lid="254313596757″] .price:after{content:'$16.5′} [data-lid="253674148192″] .cover:after{background-image:url(https://i.ebayimg.com/00/s/MTAwMFgxMDAw/z/E9YAAOSwWqNbF-vc/$_2.JPG?set_id=2)}[data-lid="253674148192″] .title:after{content:'N10078 Magnetic Stealth Invisible Body Post Mount for 1/10 AXIAL RC Car NEW W7D5′}[data-lid="253674148192″] .price:after{content:'$8.4′} [data-lid="253525614692″] .cover:after{background-image:url(https://i.ebayimg.com/00/s/MTAwMFgxMDAw/z/NUQAAOSwgflau1Zy/$_2.JPG?set_id=2)}[data-lid="253525614692″] .title:after{content:'Repair Tools Screw Assortment Box Set for Traxxas HSP Redcat RC4WD Tamiya X4L2′}[data-lid="253525614692″] .price:after{content:'$8.79′} [data-lid="252250178416″] .cover:after{background-image:url(https://i.ebayimg.com/00/s/MTAwMFgxMDAw/z/BnEAAOSwaA5WlxDB/$_2.JPG?set_id=8800005007)}[data-lid="252250178416″] .title:after{content:'G.T.POWER Mini-Z RC Car LED Light System for AWD MR03 MR02 IW02 IW04M R33P'}[data-lid="252250178416″] .price:after{content:'$6.64′} [data-lid="253826438259″] .cover:after{background-image:url(https://i.ebayimg.com/00/s/MTAwMFgxMDAw/z/AdsAAOSwOUJbfQEZ/$_2.JPG?set_id=2)}[data-lid="253826438259″] .title:after{content:'GoolRC S3674 2250KV Motor 80A ESC and Program Card for 1/8 RC Car Truck B1E7′}[data-lid="253826438259″] .price:after{content:'$54.98′} [data-lid="254234948472″] .cover:after{background-image:url(https://i.ebayimg.com/00/s/MTAwMFgxMDAw/z/~B4AAOSwALVc3js5/$_2.JPG?set_id=2)}[data-lid="254234948472″] .title:after{content:'GoolRC S2440 4000KV Sensorless Brushless Motor for 1/18 1/16 Scale RC Car V4M5′}[data-lid="254234948472″] .price:after{content:'$13.43′} [data-lid="253716623226″] .cover:after{background-image:url(https://i.ebayimg.com/00/s/MTAwMFgxMDAw/z/j64AAOSwweRbNzKv/$_2.JPG?set_id=2)}[data-lid="253716623226″] .title:after{content:'Aluminium Alloy Motor Gear Puller Remover For 1/10 Axial SCX10 Truck RC Car I3O7′}[data-lid="253716623226″] .price:after{content:'$9.37′} [data-lid="254314547325″] .cover:after{background-image:url(https://i.ebayimg.com/00/s/MTAwMFgxMDAw/z/zs4AAOSwKWhdP7Qc/$_2.JPG?set_id=2)}[data-lid="254314547325″] .title:after{content:'RC Car Storage Handbags for 1/10 1/8 RC Off-road Car HSP 94122 94188 RC Car E5D3′}[data-lid="254314547325″] .price:after{content:'$29.99′} [data-lid="252931823750″] .cover:after{background-image:url(https://i.ebayimg.com/00/s/MTAwMFgxMDAw/z/O6QAAOSwL7VWi5aO/$_2.JPG?set_id=8800005007)}[data-lid="252931823750″] .title:after{content:'GoolRC Highlight 12 LED Flashing Light System for 1/10 RC Cars G.T.POWER D5O9′}[data-lid="252931823750″] .price:after{content:'$9.5′} [data-lid="253848491928″] .cover:after{background-image:url(https://i.ebayimg.com/00/s/MTAwMFgxMDAw/z/MA4AAOSwrR5bjSer/$_2.JPG?set_id=2)}[data-lid="253848491928″] .title:after{content:'3650 3300KV/4P Brushless Motor+45A Brushless ESC+LED Programming Card Combo X8C6′}[data-lid="253848491928″] .price:after{content:'$39.14′} [data-lid="253849578906″] .cover:after{background-image:url(https://i.ebayimg.com/00/s/MTAwMFgxMDAw/z/HlUAAOSwm9lbjSt2/$_2.JPG?set_id=2)}[data-lid="253849578906″] .title:after{content:'7020 Motor Heat Sink With Cooling Fan for 1/10 HSP RC Car 540/550 3650 P7L6′}[data-lid="253849578906″] .price:after{content:'$7.65′} [data-lid="252250179996″] .cover:after{background-image:url(https://i.ebayimg.com/00/s/MTAwMFgxMDAw/z/5wMAAOSw-3FZGVZx/$_2.JPG?set_id=8800005007)}[data-lid="252250179996″] .title:after{content:'Top-sell GoolRC 540/55T Brushed Motor for 1/10 RC Car'}[data-lid="252250179996″] .price:after{content:'$10.83′} [data-lid="254034165919″] .cover:after{background-image:url(https://i.ebayimg.com/00/s/MTAwMFgxMDAw/z/VIAAAOSwWrxcTrXL/$_2.JPG?set_id=2)}[data-lid="254034165919″] .title:after{content:'Front Bumper Metal &2 LED Light for TRX-4 Axial SCX10 & SCX10 II 90046 V2F5′}[data-lid="254034165919″] .price:after{content:'$14.9′} [data-lid="252250325929″] .cover:after{background-image:url(https://i.ebayimg.com/00/s/MTAwMFgxMDAw/z/7x4AAOSwaA5Wl2Xn/$_2.JPG?set_id=8800005007)}[data-lid="252250325929″] .title:after{content:'M1 5mm 15T 16T 17T 18T 19T Pinion Motor Gear Combo Set for 1/8 RC Car Motor RY0S'}[data-lid="252250325929″] .price:after{content:'$9.99′} [data-lid="252988640177″] .cover:after{background-image:url(https://i.ebayimg.com/00/s/MTAwMFgxMDAw/z/h80AAOSwSv1XkGzk/$_2.JPG?set_id=8800005007)}[data-lid="252988640177″] .title:after{content:'GoolRC TG3 2.4GHz 3CH Digital Radio Remote Control Transmitter w/ Receiver Q5T3′}[data-lid="252988640177″] .price:after{content:'$27.89′} [data-lid="251947847366″] .cover:after{background-image:url(https://i.ebayimg.com/00/s/MTAwMFgxMDAw/z/vPAAAOSwcwhVONaN/$_2.JPG?set_id=8800005007)}[data-lid="251947847366″] .title:after{content:'12 LED Flashing Light System for RC Cars G.T.POWER Smart PPM/FM/FS 2.4G Trucks'}[data-lid="251947847366″] .price:after{content:'$8.49′} [data-lid="251947847366″] .origin:after{content:'$24.25714285714286′;display:inline} [data-lid="251947847366″] .coupon{display:block}[data-lid="251947847366″] .coupon:before{content:'65%'} [data-lid="252298373580″] .cover:after{background-image:url(https://i.ebayimg.com/00/s/MTAwMFgxMDAw/z/wa8AAOSwdWBXO8LL/$_2.JPG?set_id=8800005007)}[data-lid="252298373580″] .title:after{content:'NEW AUSTAR AX5S 2.4G 3CH AFHS Radio Transmitter with Receiver for RC Car Boat'}[data-lid="252298373580″] .price:after{content:'$25.9′} [data-lid="254287285725″] .cover:after{background-image:url(https://i.ebayimg.com/00/s/MTAwMFgxMDAw/z/2LwAAOSw1pZdH1t~/$_2.JPG?set_id=2)}[data-lid="254287285725″] .title:after{content:'AUSTAR 1/10 AXIAL SCX10 II RC Car 313mm Wheelbase Chassis Frame with Tries D0J9′}[data-lid="254287285725″] .price:after{content:'$98.92′} [data-lid="252817677802″] .cover:after{background-image:url(https://i.ebayimg.com/00/s/MTAwMFgxMDAw/z/37wAAOSw2gxYyor6/$_2.JPG?set_id=8800005007)}[data-lid="252817677802″] .title:after{content:'Original genuine 3650 3500KV Brushless Motor with 60A ESC for 1/10 RC Car'}[data-lid="252817677802″] .price:after{content:'$37.5′} [data-lid="252412140021″] .cover:after{background-image:url(https://i.ebayimg.com/00/s/MTAwMFgxMDAw/z/ZeEAAOSw3R1XTsmf/$_2.JPG?set_id=8800005007)}[data-lid="252412140021″] .title:after{content:'GoolRC S3660 3800KV 4 Poles Brushless Sensorless Motor for 1/8 1/10 RC Car V4B0′}[data-lid="252412140021″] .price:after{content:'$20.09′} [data-lid="252372108538″] .cover:after{background-image:url(https://i.ebayimg.com/00/s/MTAwMFgxMDAw/z/JZMAAOSwlHRXIszE/$_2.JPG?set_id=8800005007)}[data-lid="252372108538″] .title:after{content:'Professinal GoolRC 540 21T 4 Poles Brushed Motor For 1/10 1/12 4WD RC Car US'}[data-lid="252372108538″] .price:after{content:'$12.88′}
*{ padding:0px; margin:0px; }
#desc_ifr{ width: 100%!important;}
.item-description table {width:100%!important;
}
.TT_product{width:1024px;box-sizing:border-box;}
.item-description{font-size:14px;padding-left:80px;}
a {
text-decoration: none;
color:#000;
}
@media(max-width:960px) {
img{width:100%!important;}
.TT_product{width:100%;}
.title{padding:12px;}
.title font{font-size:20px !important;line-height:20px !important;}
.item-description{padding:12px;font-size:14px;}
}
/* 兼容iphone5 */
@media (device-height:568px) and (-webkit-min-device-pixel-ratio:2){ }
@media only screen and (max-device-width :480px){ img{width:100%!important;}.TT_product{width:100%;}}
@media only screen and (min-device-width :481px){ img{width:100%!important;}.TT_product{width:100%;}}
/*6*/
/*@media (min-device-width : 375px) and (max-device-width : 667px) and (-webkit-min-device-pixel-ratio : 2){ img{width:100%!important;}.TT_product{width:100%;}} */
/*6+*/
@media (min-device-width : 414px) and (max-device-width : 736px) and (-webkit-min-device-pixel-ratio : 3){ img{width:100%!important;}.TT_product{width:100%;}}
/*魅族*/
@media only screen and (min-device-width :1080px) and (-webkit-min-device-pixel-ratio : 2.5){ img{width:100%!important;}.TT_product{width:100%;}}
/*mate7*/
@media only screen and (min-device-width :1080px) and (-webkit-min-device-pixel-ratio : 3){ img{width:100%!important;}.TT_product{width:100%;}}
/*4 4s*/
/*@media only screen and (device-height :480px) and (-webkit-device-pixel-ratio:2){img{width:100%!important;} .TT_product{width:100%;}} */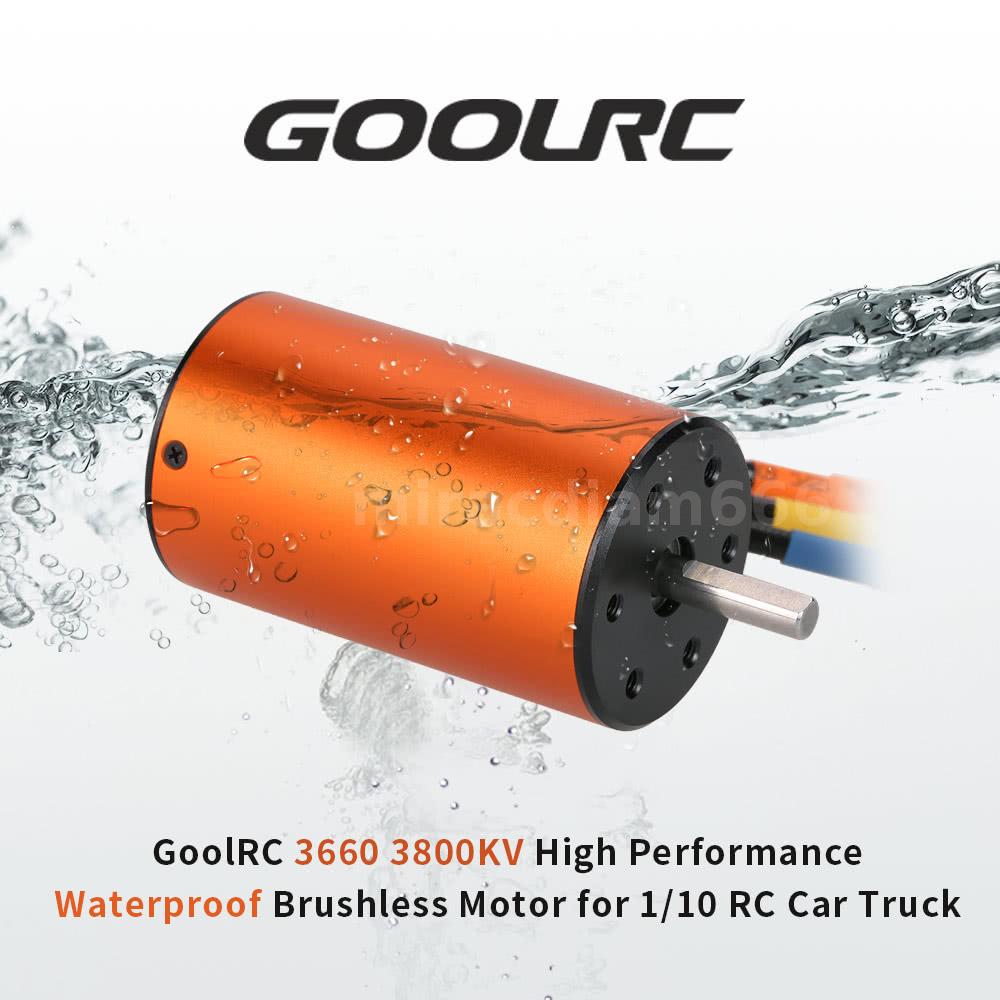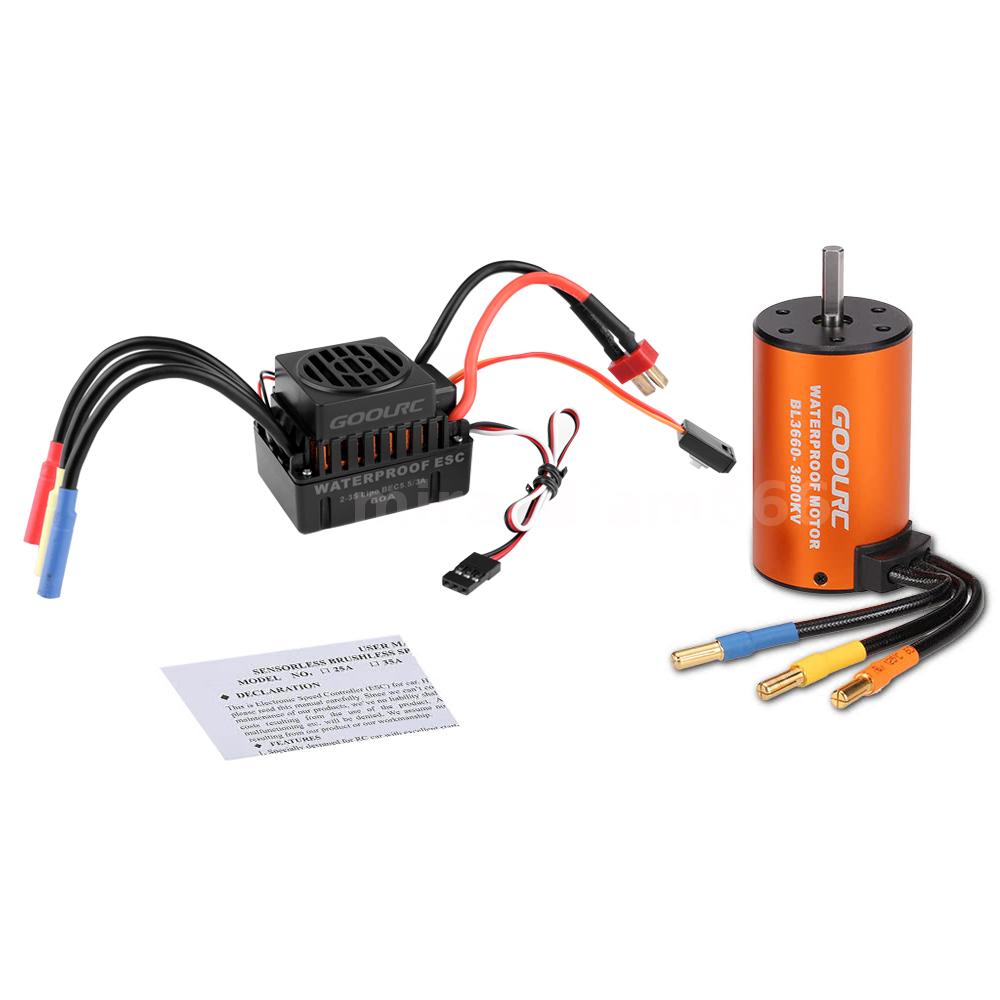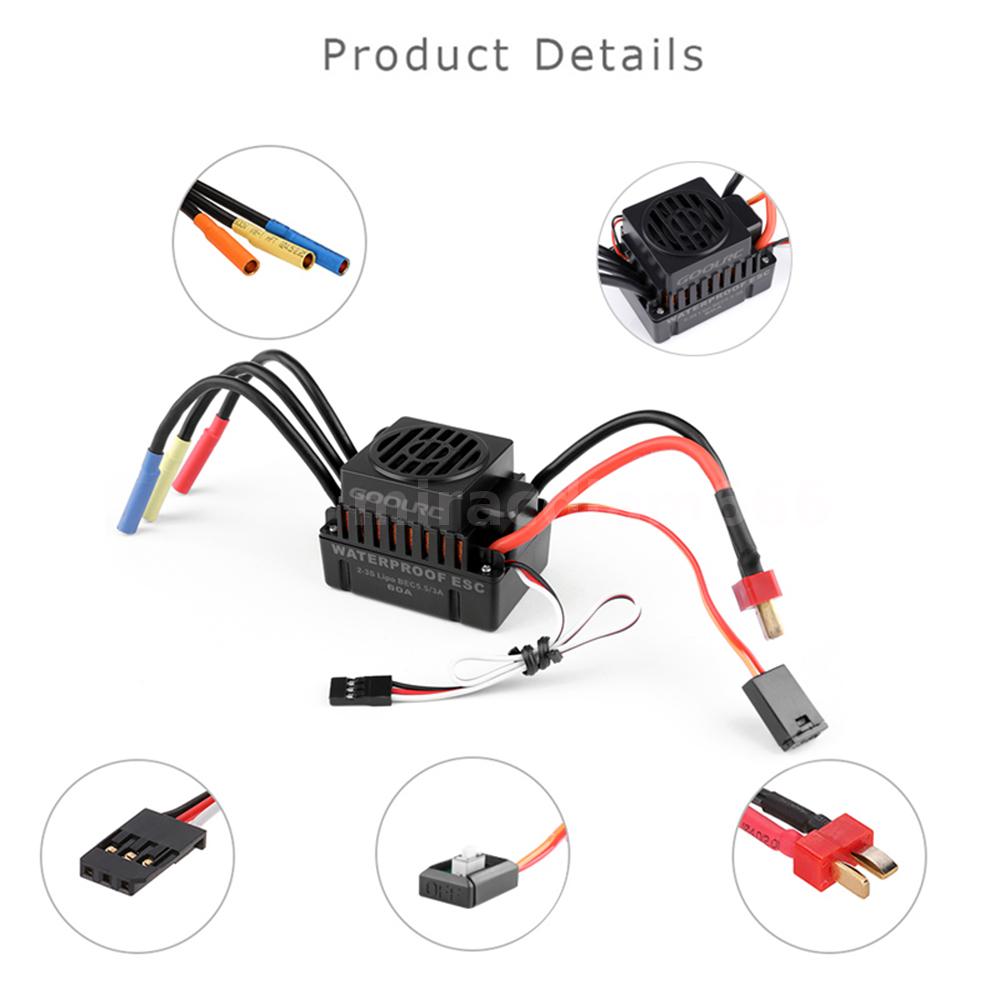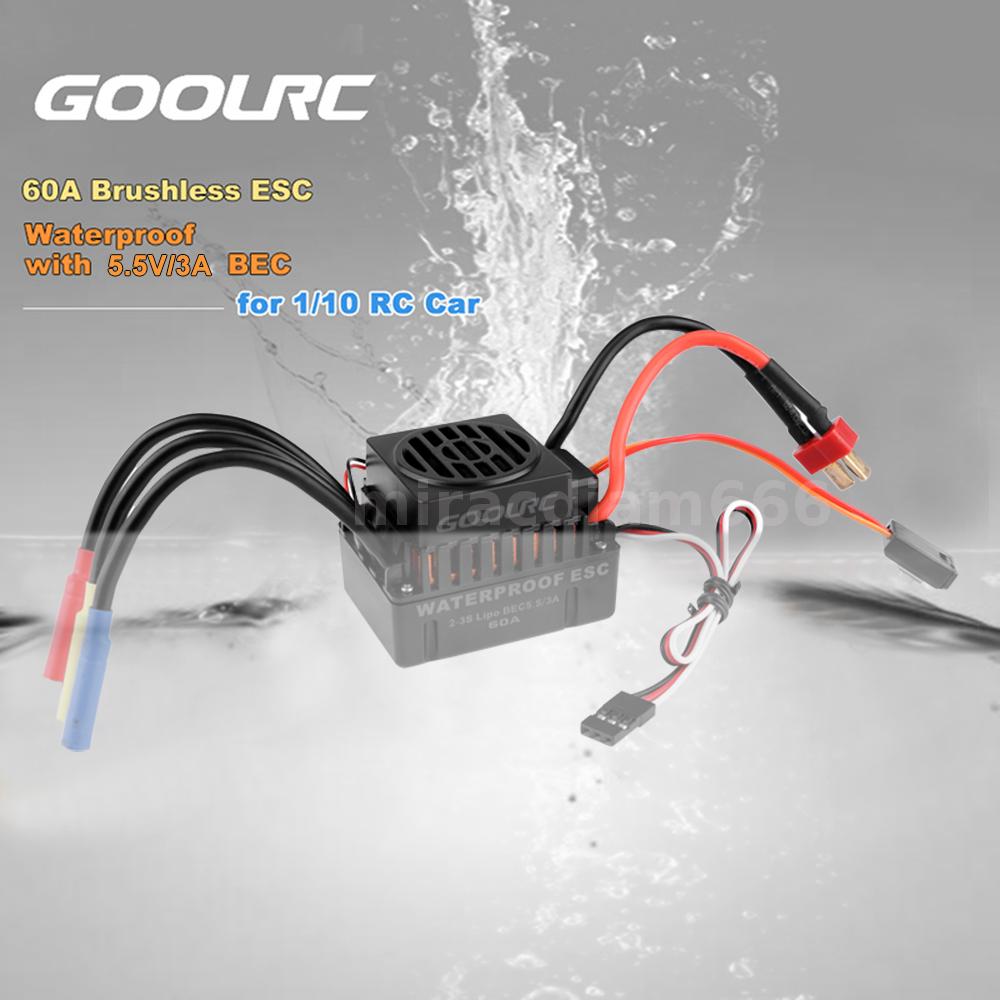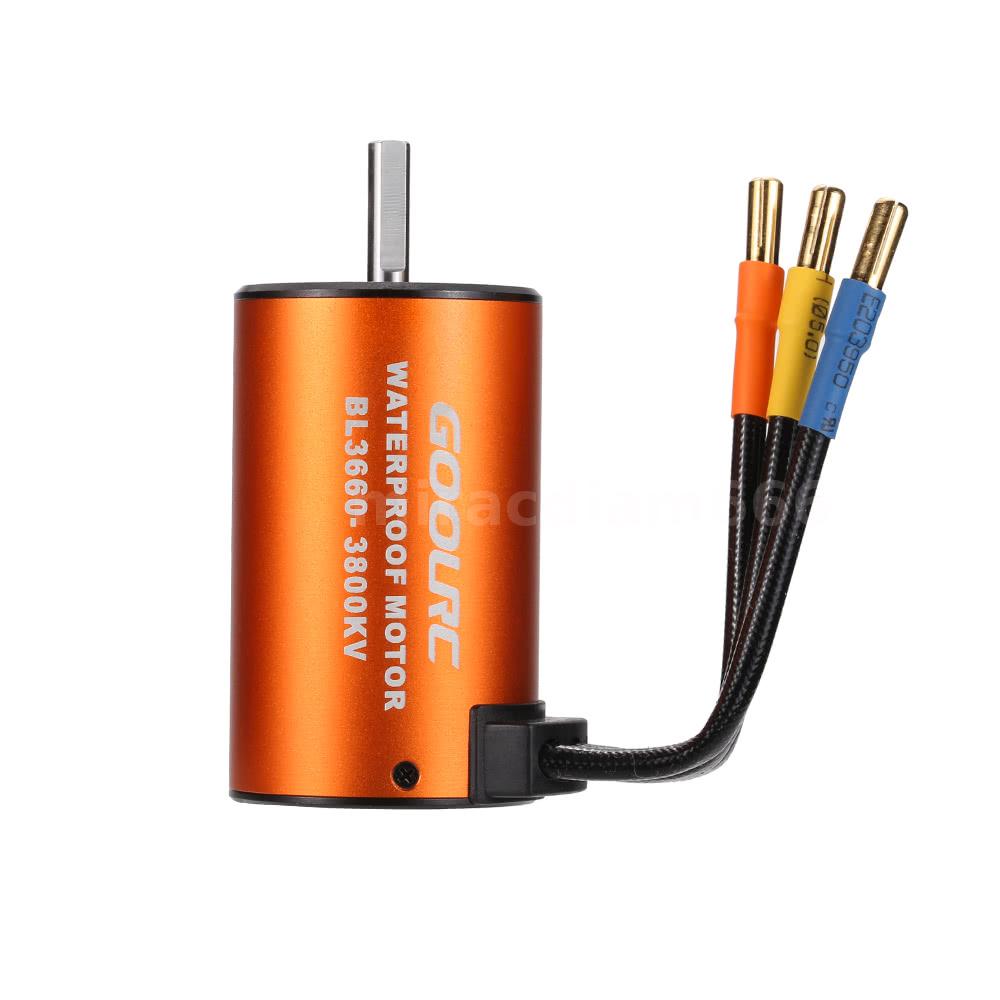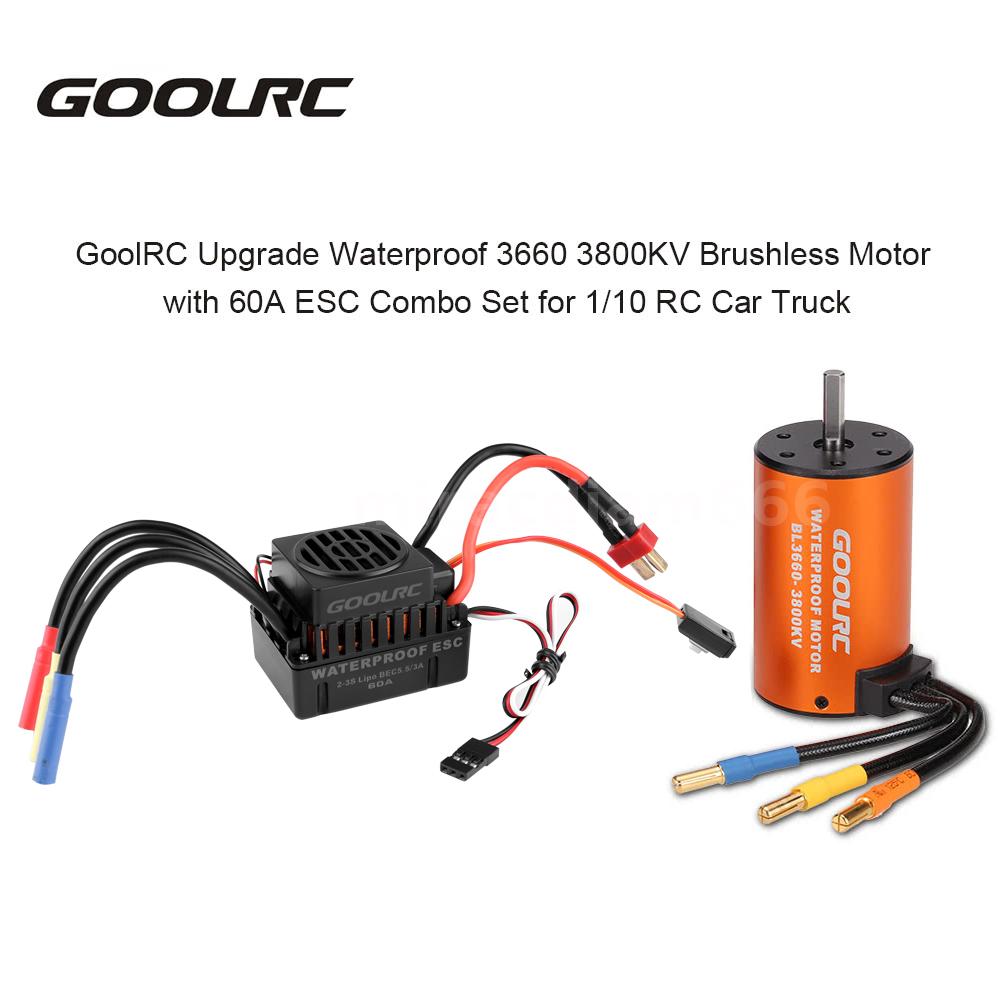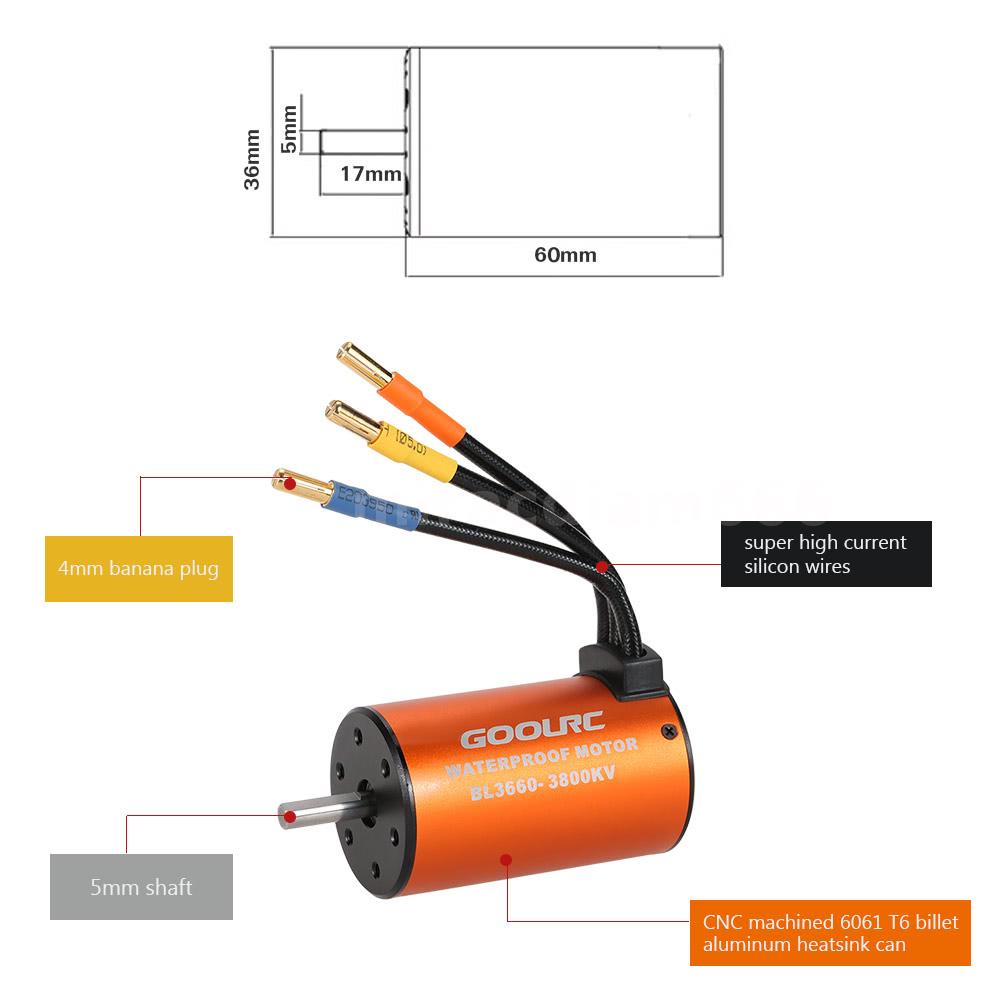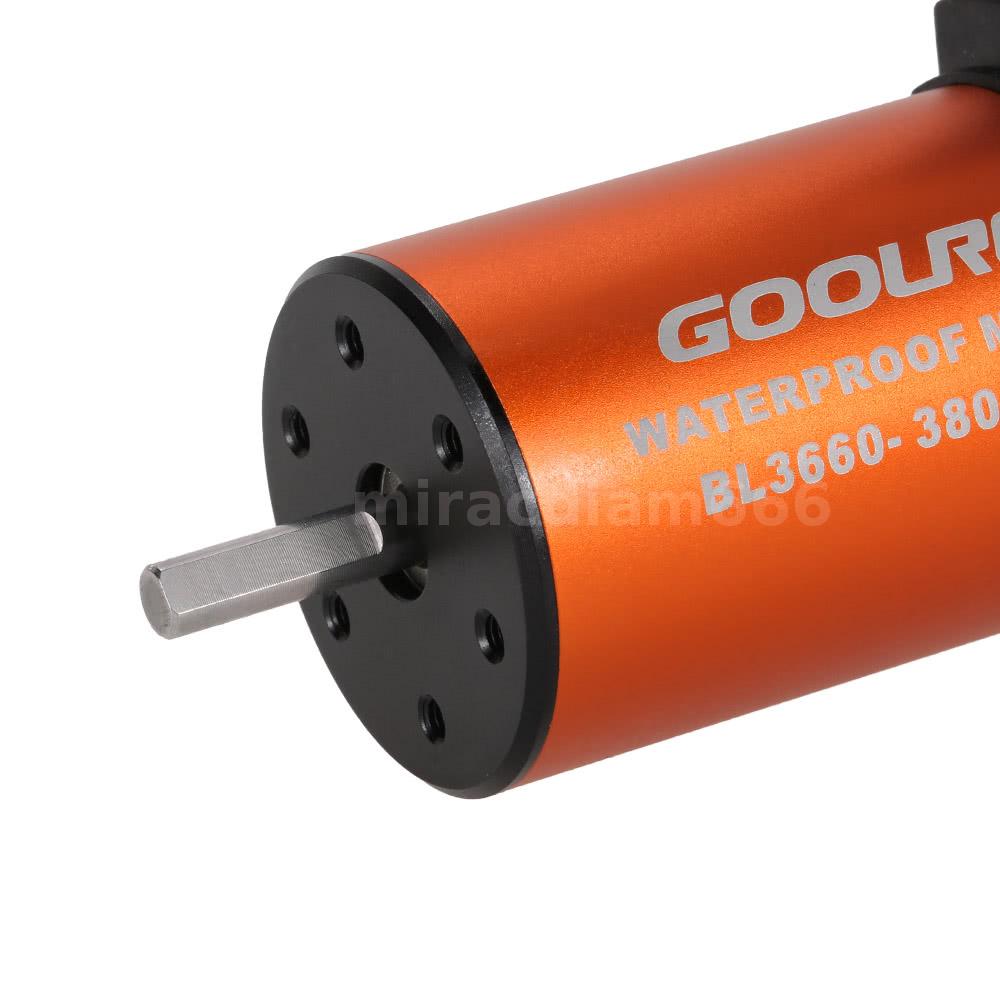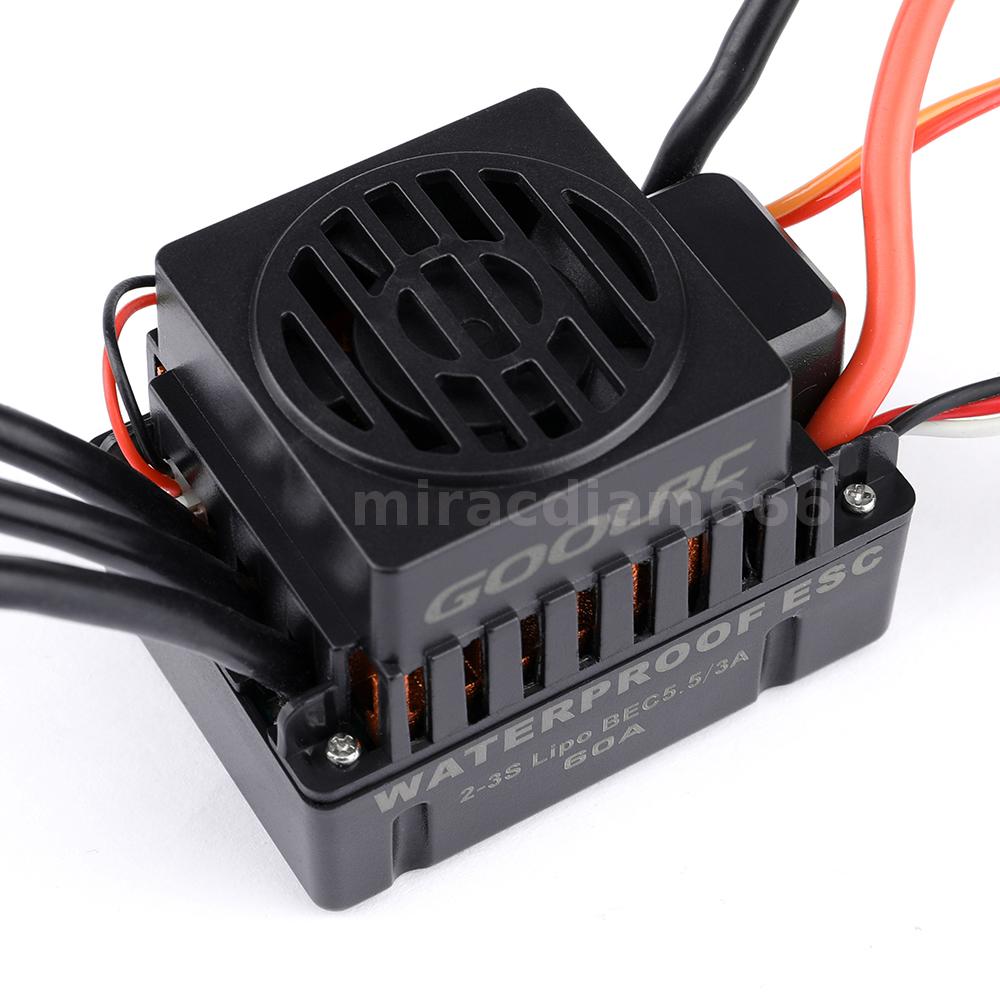 The original upgrade waterproof 3660 3800KV brushless motor with 60A ESC combo is designed to provide both quality and performance at an affordable price. Waterproof function motor and ESC let your car challenge the muddy road. Providing much convenience for your 1/10 RC car truck.
PS:
Click the link to watch the product video:

https://www.youtube.com/embed/PZ3c92A6isM
Features:
4 pole 12 slot high-torque motor design
5mm shaft diameter
High purity copper windings maximizes efficiency
Precision engineered for maximum energy conversion
Precision balanced rotor,smoothness for best reliability and maximum RPM
Mutiple protection features: Low voltage cut-off protection, over-heat protection, throttle signal loss protection
Bulit-in 5.5V/3A BEC
Suit for 1/10 scale RC car
Motor Specifications:
Brand name: GoolRC
Watts: 1200W
Max voltage: <13V
Max Amps: 92A
KV(RPM/Volt): 3800KV
Max RPM: 50000
Diameter: 36mm
Length: 60mm
Shaft length: 17mm
Shaft diameter: 5mm
Plug type: 4mm golden banana plug
ESC Specifications:
Brand name: GoolRC
Item name: waterproof ESC
Continue current: 60A
Burst current: 320A
Battery: 2-3S Li-Po / 4-9S Ni-Mh Ni-Cd
BEC output: 5.5V / 3A
Power supply plugs: T plug male
Motor plugs: 4mm banana plug female
Dimension: 50 * 35 * 34mm / 2.0 * 1.4 * 1.3in (without cables)
Package Information:
Package size: 10.5 * 8 * 6cm / 4.1 * 3.2 * 2.4in
Package weight: 333g / 11.7oz
Gift box package
Package List:
1 * GoolRC 3660 3800KV Motor
1 * GoolRC Waterproof 60A Brushless ESC
Dear customer,welcome!Have a great shopping experience.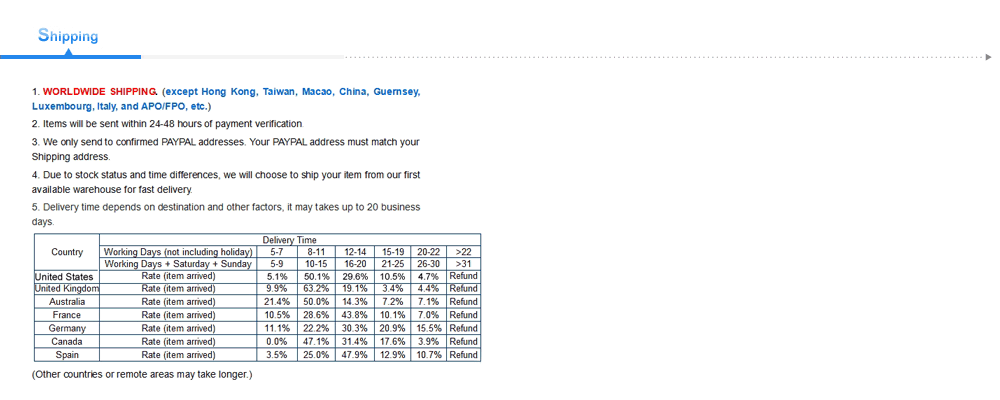 .dc_tracker_img{display:none;}.dc_tracker_img:last-of-type{display:block;}p:empty+hr{display:none;}hr+span.ebay{display:none;}