Description
null
<div style="font-family: Arial; font-size: 14pt;"><span style="background-color: rgb(255, 156, 0);"><font style="font-family:Arial" size="4″><font style="font-family:Arial" size="4″><font style="font-family:Arial" size="4″><font style=""><font style=""><font style=""><b><font face="Arial"><span style="font-size: 20px;">Features:</span></font></b></font></font></font></font></font></font></span></div><div style="font-family: Arial; font-size: 14pt;"><font style="font-family:Arial" size="4″><font style="font-family:Arial" size="4″><font style="font-family:Arial" size="4″><font style=""><font style=""><font style=""><font style="" face="Arial">1.100% brand new and high quality, durable in performance;</font></font></font></font></font></font></font></div><div style="font-family: Arial; font-size: 14pt;"><font style="font-family:Arial" size="4″><font style="font-family:Arial" size="4″><font style="font-family:Arial" size="4″><font style=""><font style=""><font style=""><font style="" face="Arial"><br></font></font></font></font></font></font></font></div><div style="font-family: Arial; font-size: 14pt;"><font style="font-family:Arial" size="4″><font style="font-family:Arial" size="4″><font style="font-family:Arial" size="4″><font style=""><font style=""><font style=""><font face="Arial">2.Small volume and light weight with nice stability.</font></font></font></font></font></font></font></div><div style="font-family: Arial; font-size: 14pt;"><font style="font-family:Arial" size="4″><font style="font-family:Arial" size="4″><font style="font-family:Arial" size="4″><font style=""><font style=""><font style=""><font face="Arial"><br></font></font></font></font></font></font></font></div><div style="font-family: Arial; font-size: 14pt;"><font style="font-family:Arial" size="4″><font style="font-family:Arial" size="4″><font style="font-family:Arial" size="4″><font style=""><font style=""><font style=""><font face="Arial">3.<span style="color: rgb(255, 0, 0);">Latest 6-axis flight control syst<span style="background-color: inherit;">em with adjustable gyro sensitivity</span></span></font></font></font></font></font></font></font></div><div style="font-family: Arial; font-size: 14pt;"><font style="font-family:Arial" size="4″><font style="font-family:Arial" size="4″><font style="font-family:Arial" size="4″><font style=""><font style=""><font style=""><font face="Arial"><br></font></font></font></font></font></font></font></div><div style="font-family: Arial; font-size: 14pt;"><font style="font-family:Arial" size="4″><font style="font-family:Arial" size="4″><font style="font-family:Arial" size="4″><font style=""><font style=""><font style=""><font face="Arial">4.<span style="background-color: inherit;"><span style="color: rgb(255, 0, 0);">2.4GHz</span></span> technology adopted for anti-interference;</font></font></font></font></font></font></font></div><div style="font-family: Arial; font-size: 14pt;"><font style="font-family:Arial" size="4″><font style="font-family:Arial" size="4″><font style="font-family:Arial" size="4″><font style=""><font style=""><font style=""><font face="Arial"><br></font></font></font></font></font></font></font></div><div style="font-family: Arial; font-size: 14pt;"><font style="font-family:Arial" size="4″><font style="font-family:Arial" size="4″><font style="font-family:Arial" size="4″><font style=""><font style=""><font style=""><font face="Arial">5.Built in Rechargeable high performance battery for quadcopter;</font></font></font></font></font></font></font></div><div style="font-family: Arial; font-size: 14pt;"><font style="font-family:Arial" size="4″><font style="font-family:Arial" size="4″><font style="font-family:Arial" size="4″><font style=""><font style=""><font style=""><font face="Arial"><br></font></font></font></font></font></font></font></div><div style="font-family: Arial; font-size: 14pt;"><font style="font-family:Arial" size="4″><font style="font-family:Arial" size="4″><font style="font-family:Arial" size="4″><font style=""><font style=""><font style=""><font face="Arial">6.Built-in <span style="background-color: inherit;"><span style="color: rgb(255, 0, 0);">1080P</span></span> HD camera and fly both indoor and outdoor.</font></font></font></font></font></font></font></div><div style="font-family: Arial; font-size: 14pt;"><font style="font-family:Arial" size="4″><font style="font-family:Arial" size="4″><font style="font-family:Arial" size="4″><font style=""><font style=""><font style=""><font face="Arial"><br></font></font></font></font></font></font></font></div><div style="font-family: Arial; font-size: 14pt;"><span style="background-color: rgb(255, 156, 0);"><font style="font-family:Arial" size="4″><font style="font-family:Arial" size="4″><font style="font-family:Arial" size="4″><font style=""><font style=""><font style=""><b><font size="4″ face="Arial"><span style="font-size: 20px;">Specifications:</span></font></b></font></font></font></font></font></font></span></div><div style="font-family: Arial; font-size: 14pt;"><font style="font-family:Arial" size="4″><font style="font-family:Arial" size="4″><font style="font-family:Arial" size="4″><font style=""><font style=""><font style=""><font style="" face="Arial">1.Item type: <span style="background-color: inherit;"><span style="color: rgb(255, 0, 0);">H107C+</span></span></font></font></font></font></font></font></font></div><div style="font-family: Arial; font-size: 14pt;"><font style="font-family:Arial" size="4″><font style="font-family:Arial" size="4″><font style="font-family:Arial" size="4″><font style=""><font style=""><font style=""><font style="" face="Arial"><br></font></font></font></font></font></font></font></div><div style="font-family: Arial; font-size: 14pt;"><font style="font-family:Arial" size="4″><font style="font-family:Arial" size="4″><font style="font-family:Arial" size="4″><font style=""><font style=""><font style=""><font face="Arial">2.Brand name: <span style="background-color: inherit;"><span style="color: rgb(255, 0, 0);">Hubsan</span></span></font></font></font></font></font></font></font></div><div style="font-family: Arial; font-size: 14pt;"><font style="font-family:Arial" size="4″><font style="font-family:Arial" size="4″><font style="font-family:Arial" size="4″><font style=""><font style=""><font style=""><font face="Arial"><br></font></font></font></font></font></font></font></div><div style="font-family: Arial; font-size: 14pt;"><font style="font-family:Arial" size="4″><font style="font-family:Arial" size="4″><font style="font-family:Arial" size="4″><font style=""><font style=""><font style=""><font face="Arial">3.Frequency:<span style="background-color: inherit;"><span style="color: rgb(255, 0, 0);"> 2.4GHz</span></span></font></font></font></font></font></font></font></div><div style="font-family: Arial; font-size: 14pt;"><font style="font-family:Arial" size="4″><font style="font-family:Arial" size="4″><font style="font-family:Arial" size="4″><font style=""><font style=""><font style=""><font face="Arial"><br></font></font></font></font></font></font></font></div><div style="font-family: Arial; font-size: 14pt;"><font style="font-family:Arial" size="4″><font style="font-family:Arial" size="4″><font style="font-family:Arial" size="4″><font style=""><font style=""><font style=""><font face="Arial">4.Control channel: <span style="background-color: inherit;"><span style="color: rgb(255, 0, 0);">4 channels</span></span></font></font></font></font></font></font></font></div><div style="font-family: Arial; font-size: 14pt;"><font style="font-family:Arial" size="4″><font style="font-family:Arial" size="4″><font style="font-family:Arial" size="4″><font style=""><font style=""><font style=""><font face="Arial"><br></font></font></font></font></font></font></font></div><div style="font-family: Arial; font-size: 14pt;"><font style="font-family:Arial" size="4″><font style="font-family:Arial" size="4″><font style="font-family:Arial" size="4″><font style=""><font style=""><font style=""><font face="Arial">5.<span style="background-color: inherit;"><span style="color: rgb(255, 0, 0);">Remote Control Distance: </span><span style="color: rgb(255, 0, 0);"><span style="background-color: inherit;">Ab</span>out 80-100m</span></span></font></font></font></font></font></font></font></div><div style="font-family: Arial; font-size: 14pt;"><font style="font-family:Arial" size="4″><font style="font-family:Arial" size="4″><font style="font-family:Arial" size="4″><font style=""><font style=""><font style=""><font face="Arial"><br></font></font></font></font></font></font></font></div><div style="font-family: Arial; font-size: 14pt;"><font style="font-family:Arial" size="4″><font style="font-family:Arial" size="4″><font style="font-family:Arial" size="4″><font style=""><font style=""><font style=""><font face="Arial">6.<span style="background-color: inherit;"><span style="color: rgb(255, 0, 0);">Flight Time: About 7 min</span></span></font></font></font></font></font></font></font></div><div style="font-family: Arial; font-size: 14pt;"><font style="font-family:Arial" size="4″><font style="font-family:Arial" size="4″><font style="font-family:Arial" size="4″><font style=""><font style=""><font style=""><font face="Arial"><br></font></font></font></font></font></font></font></div><div style="font-family: Arial; font-size: 14pt;"><font style="font-family:Arial" size="4″><font style="font-family:Arial" size="4″><font style="font-family:Arial" size="4″><font style=""><font style=""><font style=""><font face="Arial">7.Battery for quadcopter:520mAh 3.7v Lipo battery</font></font></font></font></font></font></font></div><div style="font-family: Arial; font-size: 14pt;"><font style="font-family:Arial" size="4″><font style="font-family:Arial" size="4″><font style="font-family:Arial" size="4″><font style=""><font style=""><font style=""><font face="Arial"><br></font></font></font></font></font></font></font></div><div style="font-family: Arial; font-size: 14pt;"><font style="font-family:Arial" size="4″><font style="font-family:Arial" size="4″><font style="font-family:Arial" size="4″><font style=""><font style=""><font style=""><font face="Arial">8.<span style="background-color: inherit;"><span style="color: rgb(255, 0, 0);">Charging Time: About 80min</span></span></font></font></font></font></font></font></font></div><div style="font-family: Arial; font-size: 14pt;"><font style="font-family:Arial" size="4″><font style="font-family:Arial" size="4″><font style="font-family:Arial" size="4″><font style=""><font style=""><font style=""><font face="Arial"><br></font></font></font></font></font></font></font></div><div style="font-family: Arial; font-size: 14pt;"><font style="font-family:Arial" size="4″><font style="font-family:Arial" size="4″><font style="font-family:Arial" size="4″><font style=""><font style=""><font style=""><font face="Arial">9.Battery for Transmitter: 4x AAA battery (not included)</font></font></font></font></font></font></font></div><div style="font-family: Arial; font-size: 14pt;"><font style="font-family:Arial" size="4″><font style="font-family:Arial" size="4″><font style="font-family:Arial" size="4″><font style=""><font style=""><font style=""><font face="Arial"><br></font></font></font></font></font></font></font></div><div style="font-family: Arial; font-size: 14pt;"><font style="font-family:Arial" size="4″><font style="font-family:Arial" size="4″><font style="font-family:Arial" size="4″><font style=""><font style=""><font style=""><font face="Arial">10.Flight environment: Indoor and outdoor</font></font></font></font></font></font></font></div><div style="font-family: Arial; font-size: 14pt;"><span style="background-color: rgb(255, 156, 0);"><font style="font-family:Arial" size="4″><font style="font-family:Arial" size="4″><font style="font-family:Arial" size="4″><font style=""><font style=""><font style=""><b><br></b></font></font></font></font></font></font></span></div><div style="font-family: Arial; font-size: 14pt;"><span style="background-color: rgb(255, 156, 0);"><font style="font-family:Arial" size="4″><font style="font-family:Arial" size="4″><font style="font-family:Arial" size="4″><font style=""><font style=""><font style=""><b><font face="Arial"><span style="font-size: 20px;">Package Includes:</span></font></b></font></font></font></font></font></font></span></div><p class="MsoNormal" style="text-autospace:ideograph-numeric;mso-pagination:none;line-height:200%;"><span style="mso-spacerun:'yes';font-family:Arial;mso-fareast-font-family:宋体;
line-height:200%;font-size:13.5000pt;mso-font-kerning:1.0000pt;">1 x H107C+ 4CH 2.4Ghz RC Quadcopter</span><span style="mso-spacerun:'yes';font-family:Arial;mso-fareast-font-family:宋体;
line-height:200%;font-size:13.5000pt;mso-font-kerning:1.0000pt;"><br></span><span style="mso-spacerun:'yes';font-family:Arial;mso-fareast-font-family:宋体;
line-height:200%;font-size:13.5000pt;mso-font-kerning:1.0000pt;">1 x 2.4G Remote Controller</span><span style="mso-spacerun:'yes';font-family:Arial;mso-fareast-font-family:宋体;
line-height:200%;font-size:13.5000pt;mso-font-kerning:1.0000pt;"><br></span><span style="mso-spacerun:'yes';font-family:Arial;mso-fareast-font-family:宋体;
line-height:200%;font-size:13.5000pt;mso-font-kerning:1.0000pt;">1 x 3.7V 520mAh Battery</span><span style="mso-spacerun:'yes';font-family:Arial;mso-fareast-font-family:宋体;
line-height:200%;font-size:13.5000pt;mso-font-kerning:1.0000pt;"><br></span><span style="mso-spacerun:'yes';font-family:Arial;mso-fareast-font-family:宋体;
line-height:200%;font-size:13.5000pt;mso-font-kerning:1.0000pt;">1 x USB Battery Charger</span><span style="mso-spacerun:'yes';font-family:Arial;mso-fareast-font-family:宋体;
line-height:200%;font-size:13.5000pt;mso-font-kerning:1.0000pt;"><br></span><span style="mso-spacerun:'yes';font-family:Arial;mso-fareast-font-family:宋体;
line-height:200%;font-size:13.5000pt;mso-font-kerning:1.0000pt;">4 x Extra Blades</span><span style="mso-spacerun:'yes';font-family:Arial;mso-fareast-font-family:宋体;
line-height:200%;font-size:13.5000pt;mso-font-kerning:1.0000pt;"><br></span><span style="mso-spacerun:'yes';font-family:Arial;mso-fareast-font-family:宋体;
line-height:200%;font-size:13.5000pt;mso-font-kerning:1.0000pt;">1 x Instruction Manual</span><span style="mso-spacerun:'yes';font-family:宋体;mso-ascii-font-family:Arial;
mso-hansi-font-family:Arial;mso-bidi-font-family:Arial;line-height:200%;
color:rgb(51,51,51);letter-spacing:0.0000pt;font-weight:normal;
text-transform:none;font-style:normal;font-size:10.5000pt;
mso-font-kerning:1.0000pt;background:rgb(247,248,250);mso-shading:rgb(247,248,250);"></span></p><span style="mso-spacerun:'yes';font-family:Arial;mso-fareast-font-family:宋体;
line-height:150%;font-size:13.5000pt;mso-font-kerning:1.0000pt;"></span><span style="mso-spacerun:'yes';font-family:宋体;mso-ascii-font-family:Arial;
mso-hansi-font-family:Arial;mso-bidi-font-family:Arial;line-height:150%;
color:rgb(51,51,51);letter-spacing:0.0000pt;font-weight:normal;
text-transform:none;font-style:normal;font-size:10.5000pt;
mso-font-kerning:1.0000pt;background:rgb(247,248,250);mso-shading:rgb(247,248,250);"></span><div style="font-family: Arial; font-size: 14pt;"><font style="font-family:Arial" size="4″><font style="font-family:Arial" size="4″><font style="font-family:Arial" size="4″><font style=""><font style=""><font style=""><br></font></font></font></font></font></font></div><div style="font-family: Arial; font-size: 14pt;"><span style="background-color: rgb(255, 156, 0);"><font style="font-family:Arial" size="4″><font style="font-family:Arial" size="4″><font style="font-family:Arial" size="4″><font style=""><font style=""><font style=""><b><font size="4″ face="Arial"><span style="font-size: 20px;">Attention:</span></font></b></font></font></font></font></font></font></span></div><div style="font-family: Arial; font-size: 14pt;"><font style="font-family:Arial" size="4″><font style="font-family:Arial" size="4″><font style="font-family:Arial" size="4″><font style=""><font style=""><font style=""><font face="Arial">1.Please view the instruction videos and read our user manual carefully before flight;</font></font></font></font></font></font></font></div><div style="font-family: Arial; font-size: 14pt;"><font style="font-family:Arial" size="4″><font style="font-family:Arial" size="4″><font style="font-family:Arial" size="4″><font style=""><font style=""><font style=""><font face="Arial"><br></font></font></font></font></font></font></font></div><div style="font-family: Arial; font-size: 14pt;"><font style="font-family:Arial" size="4″><font style="font-family:Arial" size="4″><font style="font-family:Arial" size="4″><font style=""><font style=""><font style=""><font face="Arial">2.Please make sure your safety and the safety of others when flying.It is not suitable for children under the age of 14.</font></font></font></font></font></font></font></div><div style="font-family: Arial; font-size: 14pt;"><font style="font-family:Arial" size="4″><font style="font-family:Arial" size="4″><font style="font-family:Arial" size="4″><font style=""><font style=""><font style=""><font face="Arial"><br></font></font></font></font></font></font></font></div><div style="font-family: Arial; font-size: 14pt;"><font style="font-family:Arial" size="4″><font style="font-family:Arial" size="4″><font style="font-family:Arial" size="4″><font style=""><font style=""><font style=""><font face="Arial">3.Please keep away from fire and water when flying and please keep battery temperature lower than 45¡ãC when charging.</font></font></font></font></font></font></font></div><div style="font-family: Arial; font-size: 14pt;"><font style="font-family:Arial" size="4″><font style="font-family:Arial" size="4″><font style="font-family:Arial" size="4″><font style=""><font style=""><font style=""><font face="Arial"><br></font></font></font></font></font></font></font></div><div style="font-family: Arial; font-size: 14pt;"><font style="font-family:Arial" size="4″><font style="font-family:Arial" size="4″><font style="font-family:Arial" size="4″><font style=""><font style=""><font style=""><font face="Arial">4. There is slight color difference between real product and picture, please understand.</font></font></font></font></font></font></font></div><div style="font-family: Arial; font-size: 14pt;"><font style="font-family:Arial" size="4″><font style="font-family:Arial" size="4″><font style="font-family:Arial" size="4″><font style=""><font style=""><font style=""><font face="Arial"><br></font></font></font></font></font></font></font></div><div style="font-family: Arial; font-size: 14pt;"><font style="font-family:Arial" size="4″><font style="font-family:Arial" size="4″><font style="font-family:Arial" size="4″><font style=""><font style=""><font style=""><font style="" face="Arial">5.Any inquiry, please feel free to contact us,thanks!</font></font></font></font></font></font></font></div>
body,
div,
dl,
dt,
dd,
ul,
ol,
li,
h1,
h2,
h3,
h4,
h5,
h6,
pre,
form,
fieldset,
input,
textarea,
p,
blockquote,
th,
td {
margin: 0;
padding: 0;
box-sizing: border-box
}
table {
border-collapse: collapse;
border-spacing: 0
}
fieldset,
img {
border: 0
}
img {
font-size: 0;
display: block
}
address,
caption,
cite,
code,
dfn,
em,
strong,
th,
var {
font-style: normal;
font-weight: normal
}
ol,
ul {
list-style: none
}
caption,
th {
text-align: left
}
h1,
h2,
h3,
h4,
h5,
h6 {
font-size: 100%;
font-weight: normal
}
q:before,
q:after {
content: "
}
abbr,
acronym {
border: 0
}
html,
body {
background-color: #fff;
font-family: Arial, Helvetica, sans-serif;
font-size: 12px;
line-height: 18px;
color: #333
}
a {
text-decoration: none;
color: #333
}
a:hover {
color: #000
}
.mt30 {
margin-top: 30px
}
.mt20 {
margin-top: 20px
}
.mt10 {
margin-top: 10px
}
.pl40 {
padding-left: 40px
}
.w80p {
width: 80%
}
.clear::after {
display: block;
content: "";
clear: both
}
.title-bgcolor {
background-color: #F9FAFD;
}
.fscolor {
color:#333333;
}
.info {
overflow: hidden
}
.info > div >img {
display:block;
margin:0 auto;
margin-top: 10px;
max-width: 800px;
}
.thin-border {
border: 1px solid #eae9e9
}
.thin-border-bottom {
border-bottom: 1px solid #eae9e9
}
.img-wrap img {
display: block;
max-width: 100%;
}
.banner.img-wrap img {
width: 100%;
}
.main {
width: 1000px;
padding: 20px;
margin: 0 auto
}
.main strong {
font-weight: 700;
}
.main h1 {
font-size: 36px;
width: 80%;
line-height: 66px;
text-align: center;
margin: 0 auto;
margin-bottom: 10px;
}
#store {
display:none;
}
#wrapper {
display: inline-block;
padding-left: 270px;
position: relative;
vertical-align: bottom;
margin-top: 20px;
}
#sidebar {
float: left;
width: 270px;
margin-left: -270px;
position: relative
}
#main {
float: left;
min-width: 990px
}
#main,
#sidebar {
min-height: 200px;
height: auto !important;
height: 200px
}
.title {
height: 40px;
line-height: 40px;
text-align: center
}
.category ul {
padding: 10px 20px;
line-height: 30px
}
.c {
overflow: hidden
}
.l {
float: left;
width: 70px;
height: 70px
}
.r {
padding-left: 80px;
height: 70px
}
.recommend ul {
padding: 15px
}
.recommend ul li {
margin-bottom: 10px
}
.small-title {
font-size: 14px;
height: 35px;
line-height: 35px;
overflow: hidden;
white-space: nowrap;
text-overflow: ellipsis
}
.price {
height: 35px;
line-height: 35px;
font-size: 14px;
color: red
}
.table table {
table-layout: fixed;
font-size: 14px;
width: 100%;
padding: 16px;
line-height: 30px;
border-collapse: collapse
}
.table table td {
padding-left: 15px;
line-height: 54px;
height: 54px;
border: 1px solid#eae9e9
}
.table table tr td:first-child {
font-weight: 700
}
.table-title {
height: 40px;
line-height: 40px;
padding-left: 15px;
border-top: 1px solid#eae9e9;
border-left: 1px solid#eae9e9;
border-right: 1px solid#eae9e9
}
.description-content {
line-height: 24px;
word-wrap: break-word;
width: 800px;
margin: 0 auto;
margin-top:20px;
}
.policy-title-unfold {
text-align: left;
font-weight: 700;
font-size: 14px;
padding-left: 15px
}
.policy-content {
padding: 25px;
color: #999
}
.policy-content img {
width: 100%;
}
.policy-content table {
width: 100%;
padding: 16px;
line-height: 30px;
border-collapse: collapse
}
.policy-content table td {
padding: 0 10px;
border: 1px solid#eae9e9
}
.policy-toggle-tab {
font-weight: 700;
font-size: 14px
}
.policy-toggle-tab li {
border-right: 1px solid#eae9e9;
height: 40px;
line-height: 40px;
float: left;
padding: 0 15px;
cursor: pointer
}
.policy-toggle-tab li.active {
background-color: #fff;
position: relative
}
.policy-toggle-tab li.active::before {
content: "";
position: absolute;
width: 100%;
height: 2px;
background-color: #4d7bfe;
top: -1px;
left: 0
}
.policy-toggle-tab li.active::after {
content: "";
position: absolute;
width: 100%;
height: 2px;
background-color: #fff;
bottom: -1px;
left: 0
}
.policy.tab-content li {
display: none;
height: 0;
overflow: hidden
}
.policy.tab-content li.active {
display: block;
height: auto;
overflow: visible
}
.description-content {
line-height: 24px;
word-wrap: break-word;
width: 800px;
margin: 0 auto;
margin-top:20px;
}
.toggle-small-img {
width: 100%
}
.toggle-small-img li {
width: 150px;
float: left;
overflow: hidden;
padding-top: 20px;
padding-right: 20px;
cursor: pointer
}
.tabs {
clear: both;
width: 100%;
float: left;
list-style: none;
position: relative;
box-sizing: border-box;
margin-top: 27px;
margin-bottom: 3px
}
.tabs .tab-content {
color:#333333;
}
.tabs::before {
content: "";
position: absolute;
box-sizing: border-box;
width: 100%;
height: 40px;
top: 2px;
left: 0;
background-color: #F9FAFD;
border-top: 1px solid #eae9e9;
border-left: 1px solid #eae9e9;
border-right: 1px solid #eae9e9
}
.tabs input[type=radio] {
width: 0;
visibility: hidden;
display: none
}
.tabs label {
padding: 0 20px;
display: inline-block;
height: 40px;
line-height: 40px;
cursor: pointer;
position: relative;
z-index: 1
}
.tabs [id^="tab"]:checked+label {
background: #fff;
border-bottom: 0;
color: #1890ff;
font-size: 14px;
font-weight: 700;
position: relative;
z-index: 1;
top: 1px;
border-top: 2px solid #4d7bfe;
border-left: 1px solid #e0e0e0;
border-right: 1px solid #e0e0e0
}
#tab1:checked~#tab-content1,
#tab2:checked~#tab-content2,
#tab3:checked~#tab-content3,
#tab4:checked~#tab-content4,
#tab5:checked~#tab-content5 {
display: block
}
.tab-content {
display: none;
width: 100%;
float: left;
padding: 20px;
box-sizing: border-box;
background-color: #fff;
position: relative;
top: 0;
min-height: 200px;
margin-bottom: 0;
border: 1px solid #eae9e9
}
.tab-content img {
width: 100%;
}
.gallery-container {
background: #fff none repeat scroll 0 0;
height: auto;
width: 100%;
padding-bottom: 19px
}
.gallery {
position: relative;
margin-top: 20px;
margin-left: 4px
}
.thumbnails {
width: 660px;
margin-top: 15px;
margin: 0 auto;
}
.thumbnails li {
display: inline-block;
width: 92px;
margin-right: 15px;
height: 92px;
text-align: center;
cursor: pointer;
padding: 5px;
border: 1px solid #fff
}
.thumbnails .item-container {
position: relative;
margin: 0;
height: 100%
}
.thumbnails .thumb-image {
bottom: 0;
left: 0;
margin: auto;
max-height: 100%;
max-width: 100%;
position: absolute;
right: 0;
top: 0
}
.thumbnails .gallery-content {
position: absolute;
bottom: 110px;
left: 0;
top: 0;
width: 100%;
height: 600px;
display: none;
justify-content: center;
max-width: 100%
}
.item-wrapper {
height: 100%;
position: relative;
width: 100%
}
.thumbnails .gallery-content img {
left: 0;
bottom: 0;
margin: auto;
max-height: 100%;
max-width: 100%;
position: absolute;
right: 0;
top: 0
}
.thumbnails li:hover {
border: 1px solid #d5d5d5
}
.thumbnails li:hover .item-container {
position: relative
}
.thumbnails li:hover .item-container::before {
content: "";
position: absolute;
top: 0;
left: -26px;
width: 20px;
height: 100%;
background-color: #fff
}
.thumbnails li:hover .item-container::after {
content: "";
position: absolute;
top: 0;
right: -26px;
width: 20px;
height: 100%;
background-color: #fff
}
.thumbnails li.image1:hover .gallery-content#image1 {
display: block
}
.thumbnails li:hover~.defaultimg {
display: none
}
.white-box {
background: white;
width: 100%;
height: 600px;
max-width: 100%;
margin-left: 0
}
.defaultimg {
position: absolute;
top: 0;
left: 0;
width: 100%;
height: 600px;
}
.defaultimg img {
text-align: center;
display: inline-block;
left: 0;
bottom: 0;
margin: auto;
max-height: 100%;
max-width: 100%;
position: absolute;
right: 0;
top: 0;
}
Hubsan X4 Plus H107C+ RC Headless Quadcopter Drone with 720P HD Camera LED by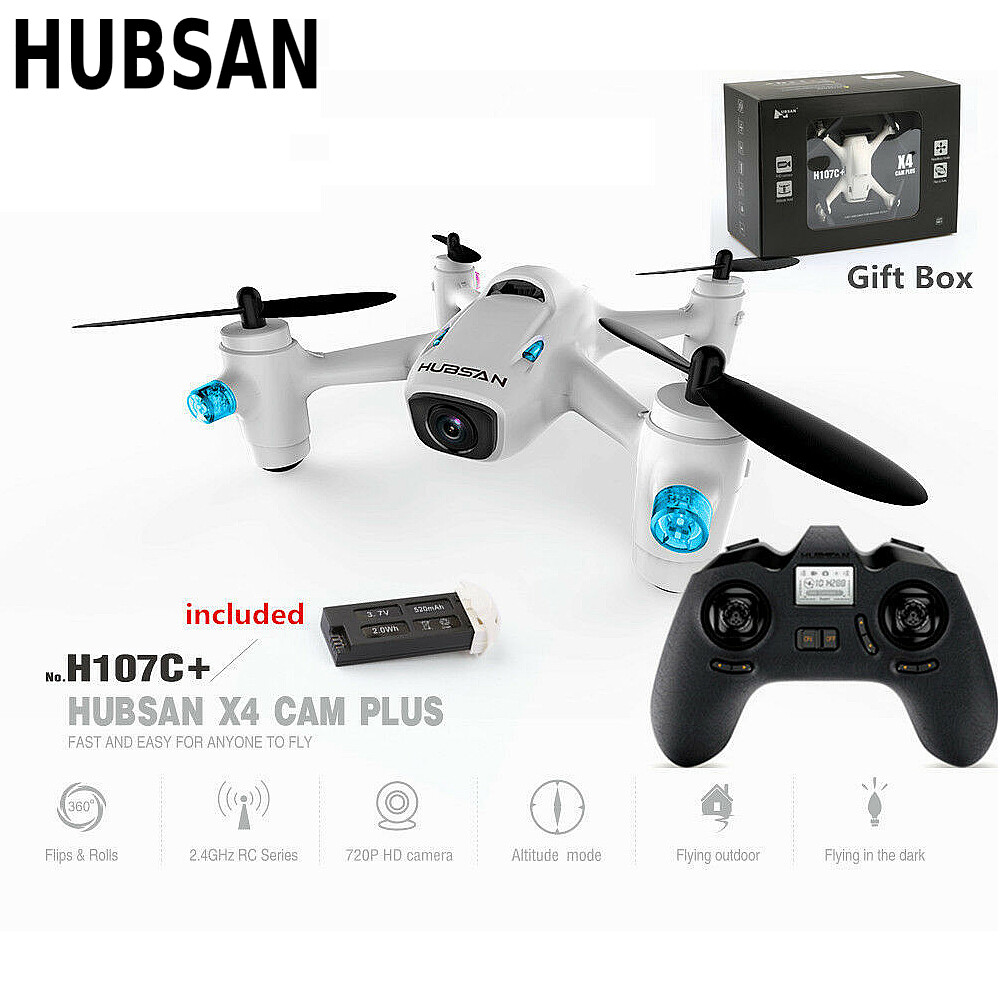 1.100% brand new and high quality, durable in performance;
2.Small volume and light weight with nice stability.
3.
Latest 6-axis flight control syst

em with adjustable gyro sensitivity
4.
2.4GHz
technology adopted for anti-interference;
5.Built in Rechargeable high performance battery for quadcopter;
6.Built-in
1080P
HD camera and fly both indoor and outdoor.
4.Control channel:
4 channels
5.
Remote Control Distance:
Ab

out 80-100m
6.
Flight Time: About 7 min
7.Battery for quadcopter:520mAh 3.7v Lipo battery
8.
Charging Time: About 80min
9.Battery for Transmitter: 4x AAA battery (not included)
10.Flight environment: Indoor and outdoor
1 x H107C+ 4CH 2.4Ghz RC Quadcopter
1 x 2.4G Remote Controller
1 x 3.7V 520mAh Battery
1 x USB Battery Charger
4 x Extra Blades
1 x Instruction Manual
1.Please view the instruction videos and read our user manual carefully before flight;
2.Please make sure your safety and the safety of others when flying.It is not suitable for children under the age of 14.
3.Please keep away from fire and water when flying and please keep battery temperature lower than 45¡ãC when charging.
4. There is slight color difference between real product and picture, please understand.
5.Any inquiry, please feel free to contact us,thanks!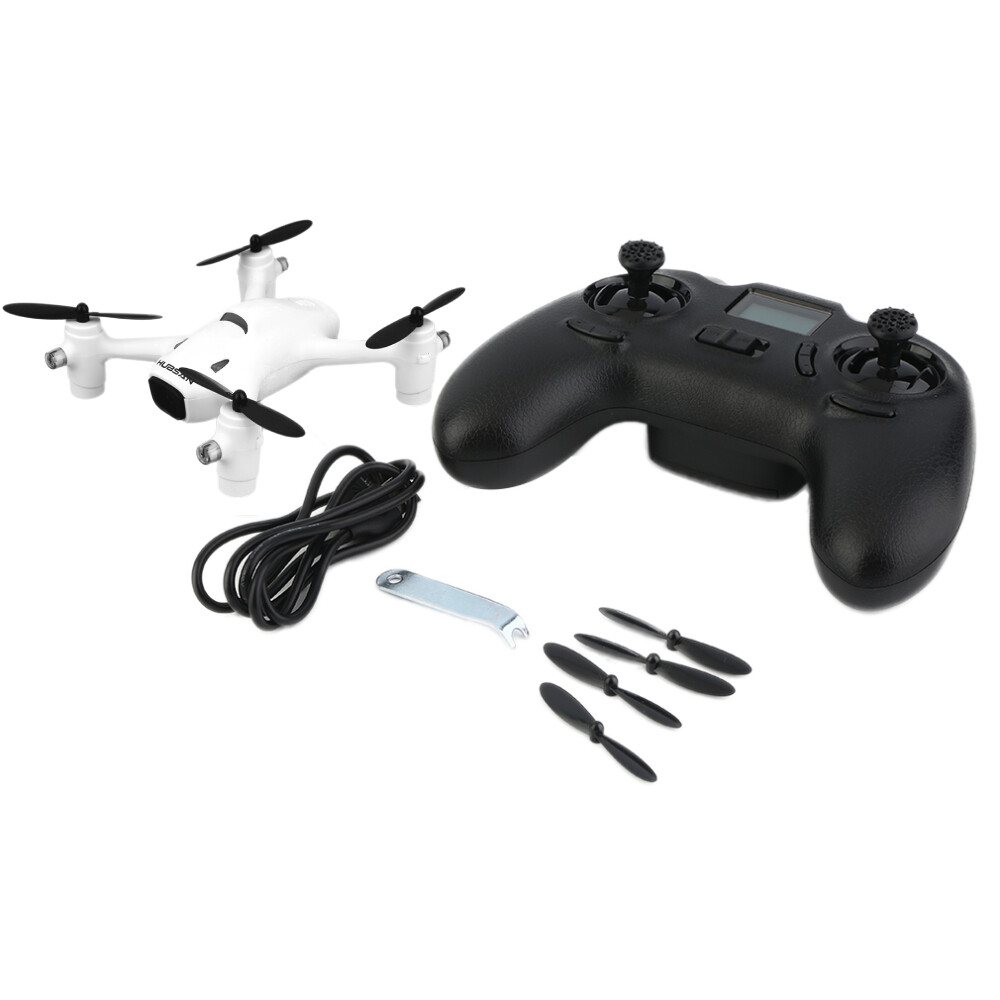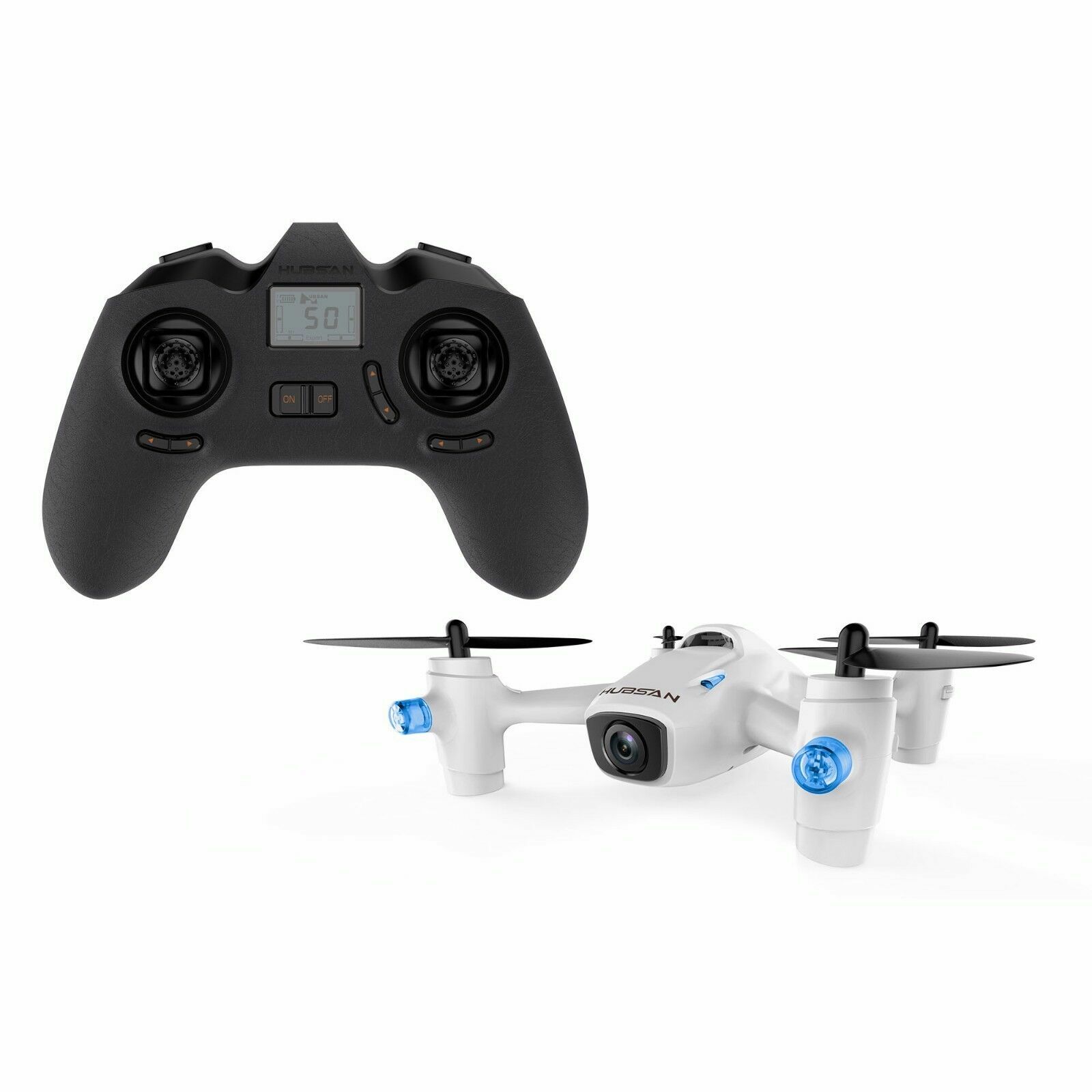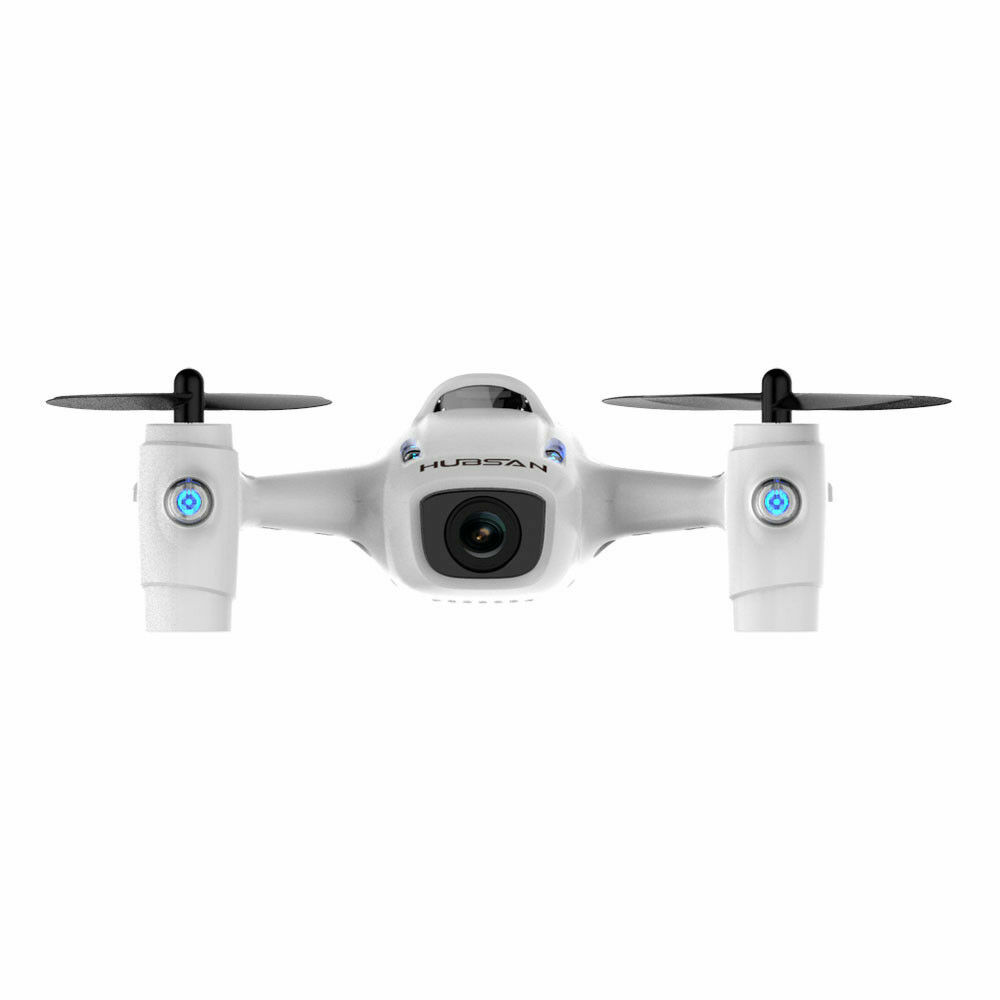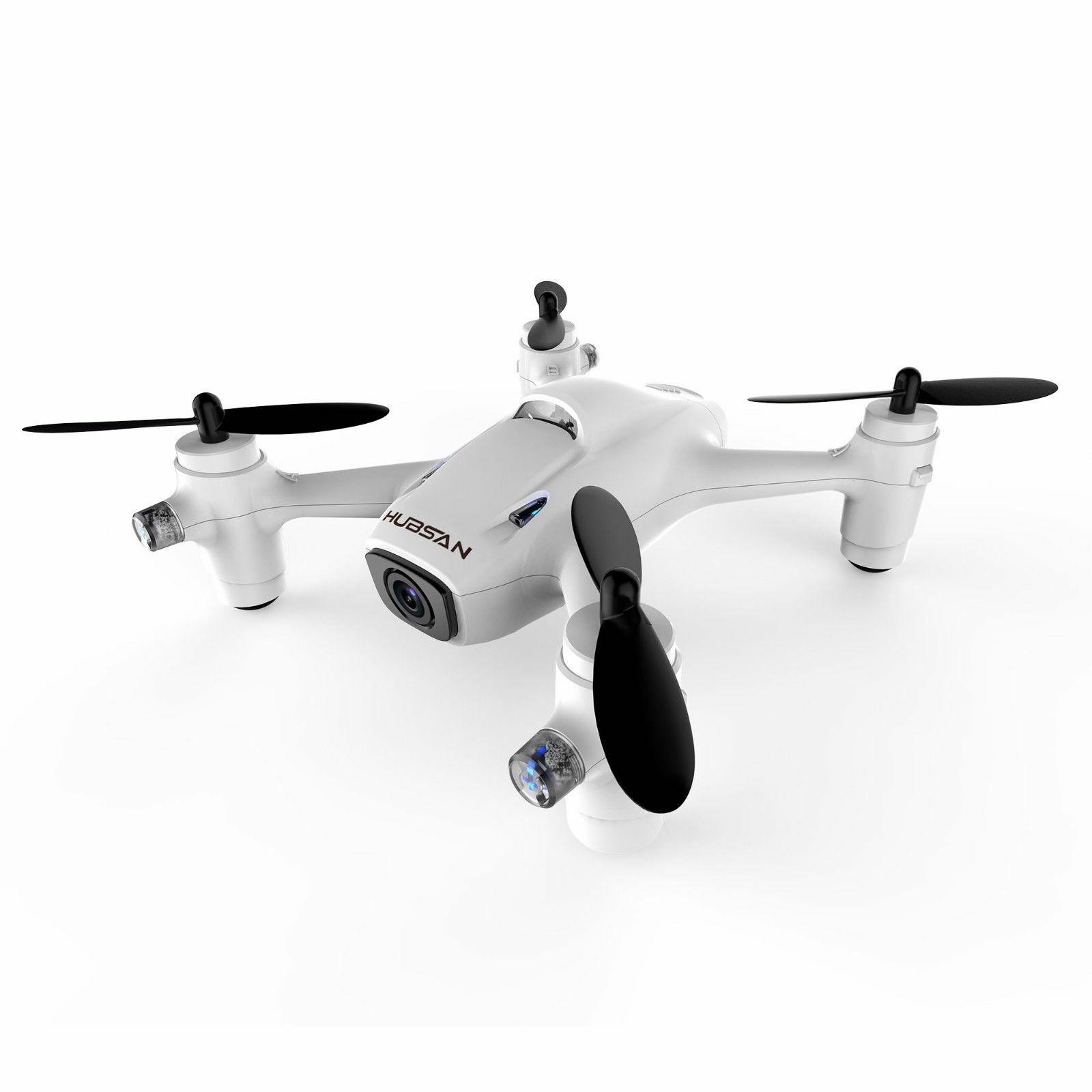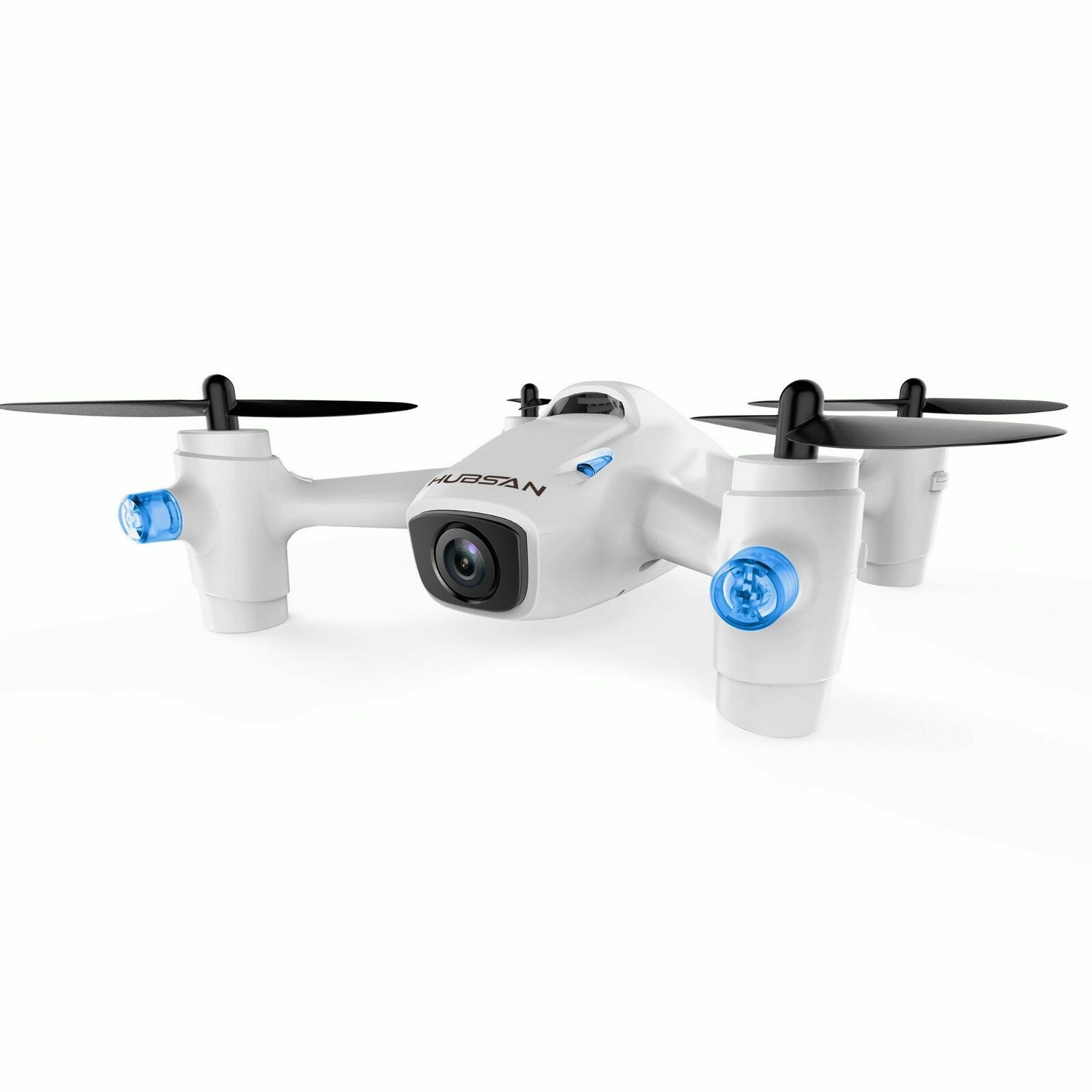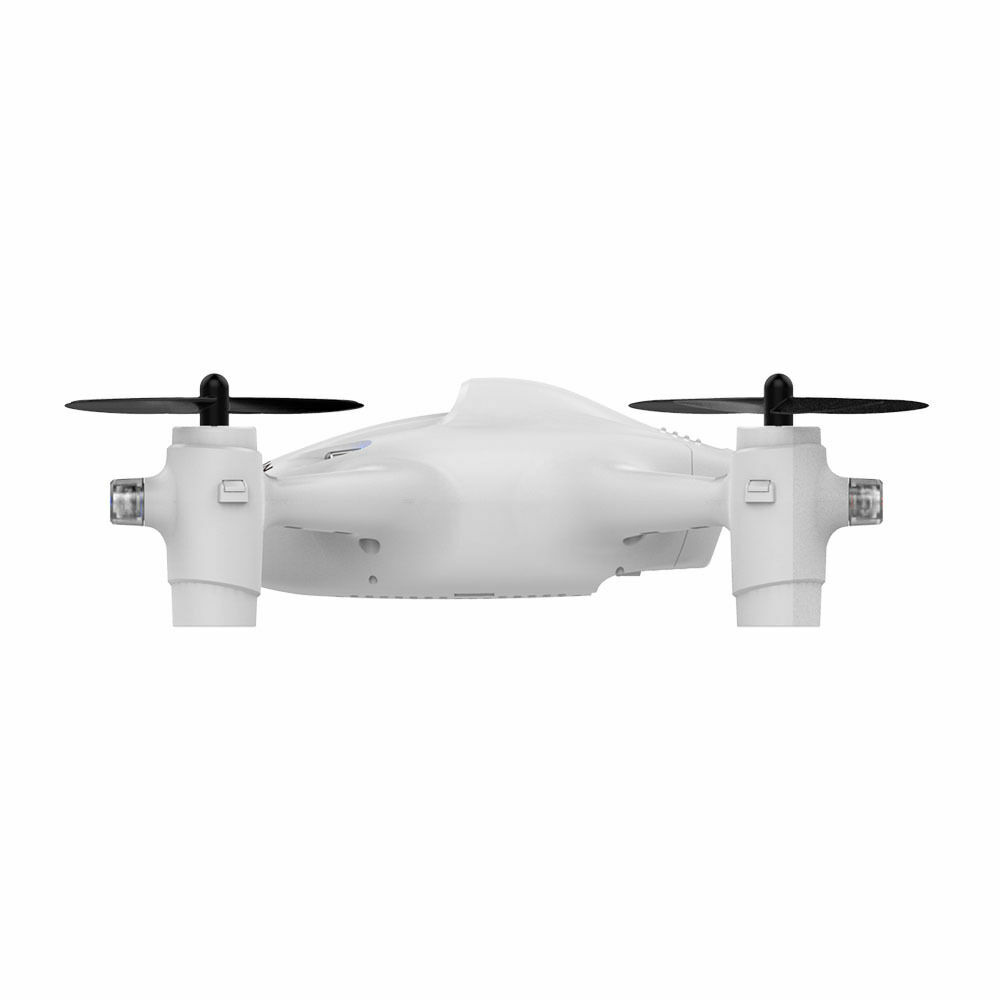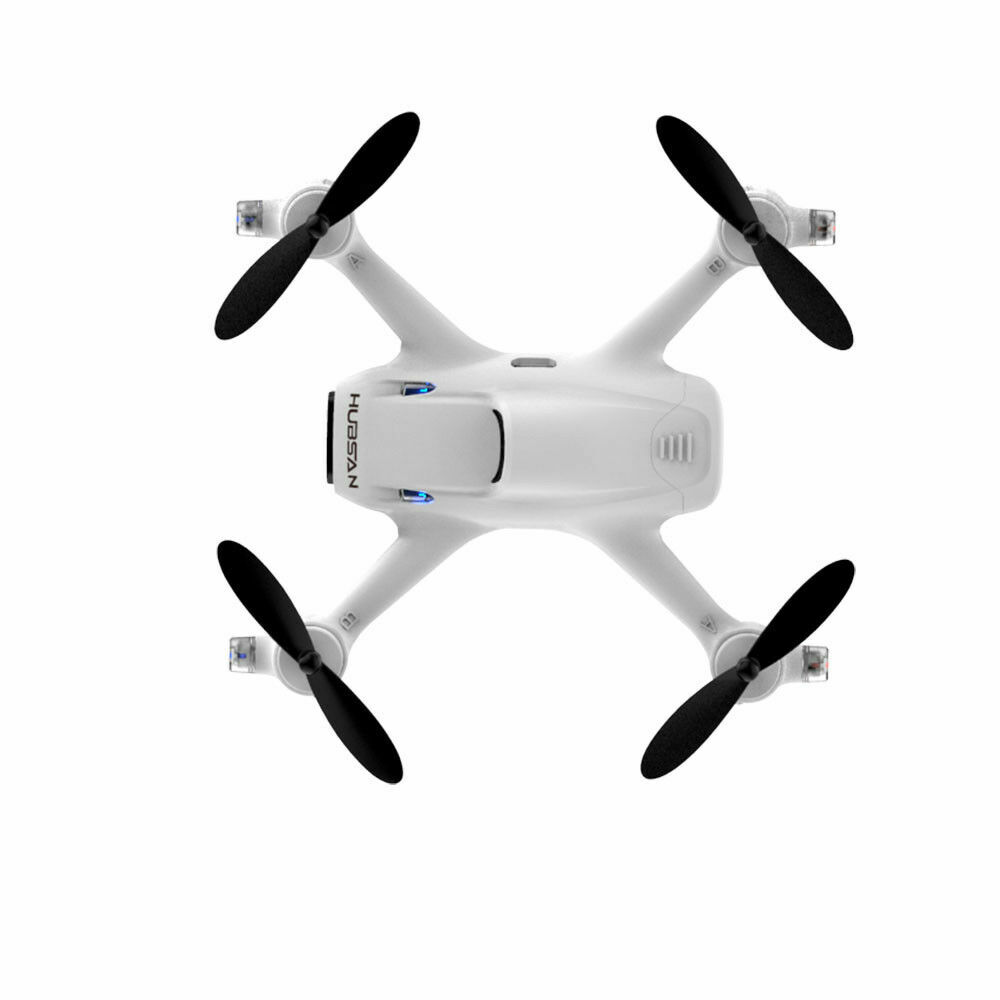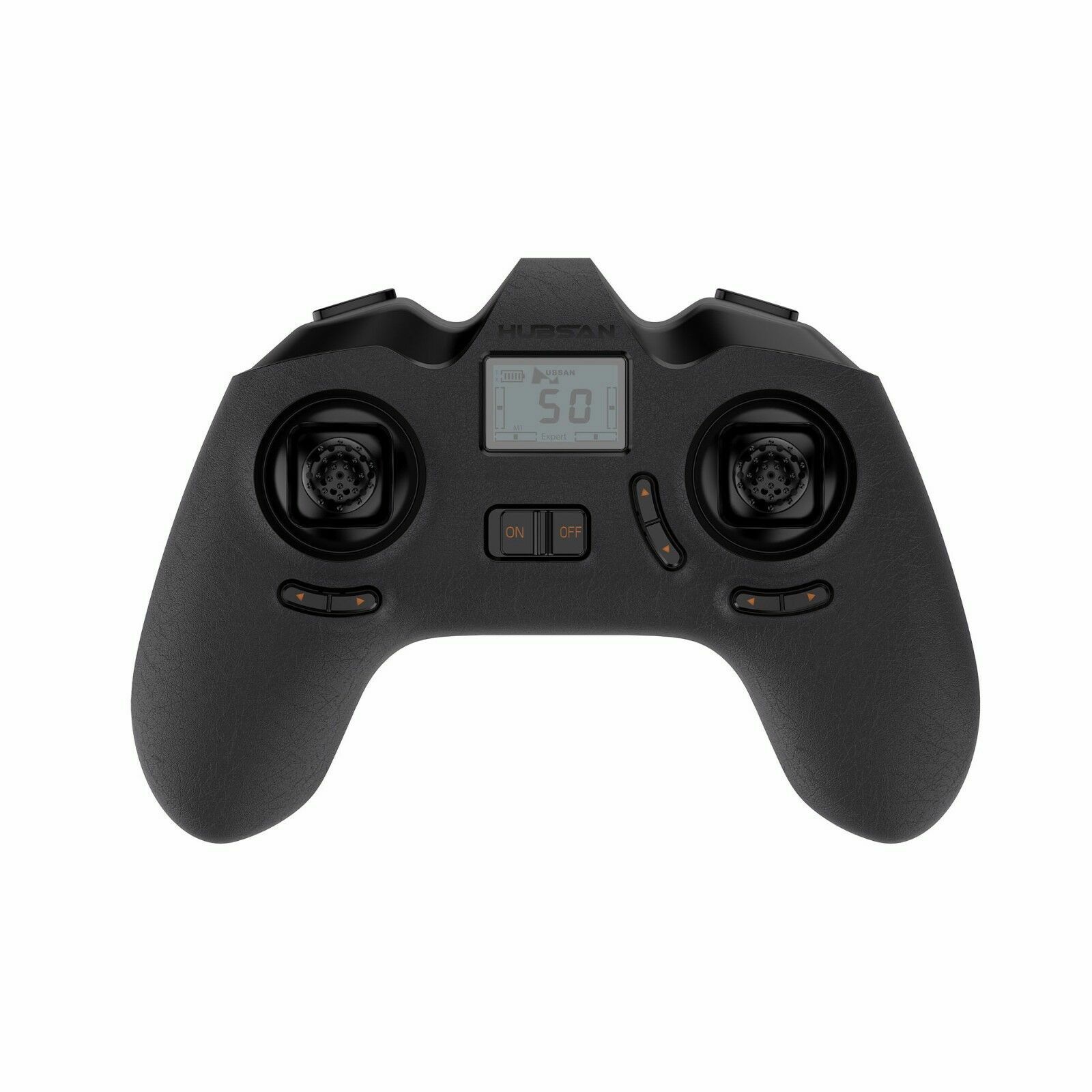 Item Specifics
| | |
| --- | --- |
| MPN | Does Not Apply |
| Brand | Hubsan |
| Scale | 1:4 |
| Fuel Type | Electric |
| Model Grade | Hobby Grade |
| Color | White |
| Model | Hubsan H107C+ X4 Plus |
| Material | Plastic/ABS |
| Control channel | 4 channels |
| Remote Control Distance | About 80-100m |
| Flight Time | Up to 7 minutes |
| Type | Hubsan H107C+ X4 Plus |
| Battery type | 3.7V 520mAh LiPo battery |
| Size | 3.7*3.7 inch |
| Indication | LED indications |
| Camera resolution | 480P/720P |