Description
*{ padding:0px; margin:0px; }
#desc_ifr{ width: 100%!important;}
.item-description table {width:100%!important;
}
.TT_product{width:1024px;box-sizing:border-box;}
.item-description{font-size:14px;padding-left:80px;}
a {
text-decoration: none;
color:#000;
}
@media(max-width:960px) {
img{width:100%!important;}
.TT_product{width:100%;}
.title{padding:12px;}
.title font{font-size:20px !important;line-height:20px !important;}
.item-description{padding:12px;font-size:14px;}
}
/* 兼容iphone5 */
@media (device-height:568px) and (-webkit-min-device-pixel-ratio:2){ }
@media only screen and (max-device-width :480px){ img{width:100%!important;}.TT_product{width:100%;}}
@media only screen and (min-device-width :481px){ img{width:100%!important;}.TT_product{width:100%;}}
/*6*/
/*@media (min-device-width : 375px) and (max-device-width : 667px) and (-webkit-min-device-pixel-ratio : 2){ img{width:100%!important;}.TT_product{width:100%;}} */
/*6+*/
@media (min-device-width : 414px) and (max-device-width : 736px) and (-webkit-min-device-pixel-ratio : 3){ img{width:100%!important;}.TT_product{width:100%;}}
/*魅族*/
@media only screen and (min-device-width :1080px) and (-webkit-min-device-pixel-ratio : 2.5){ img{width:100%!important;}.TT_product{width:100%;}}
/*mate7*/
@media only screen and (min-device-width :1080px) and (-webkit-min-device-pixel-ratio : 3){ img{width:100%!important;}.TT_product{width:100%;}}
/*4 4s*/
/*@media only screen and (device-height :480px) and (-webkit-device-pixel-ratio:2){img{width:100%!important;} .TT_product{width:100%;}} */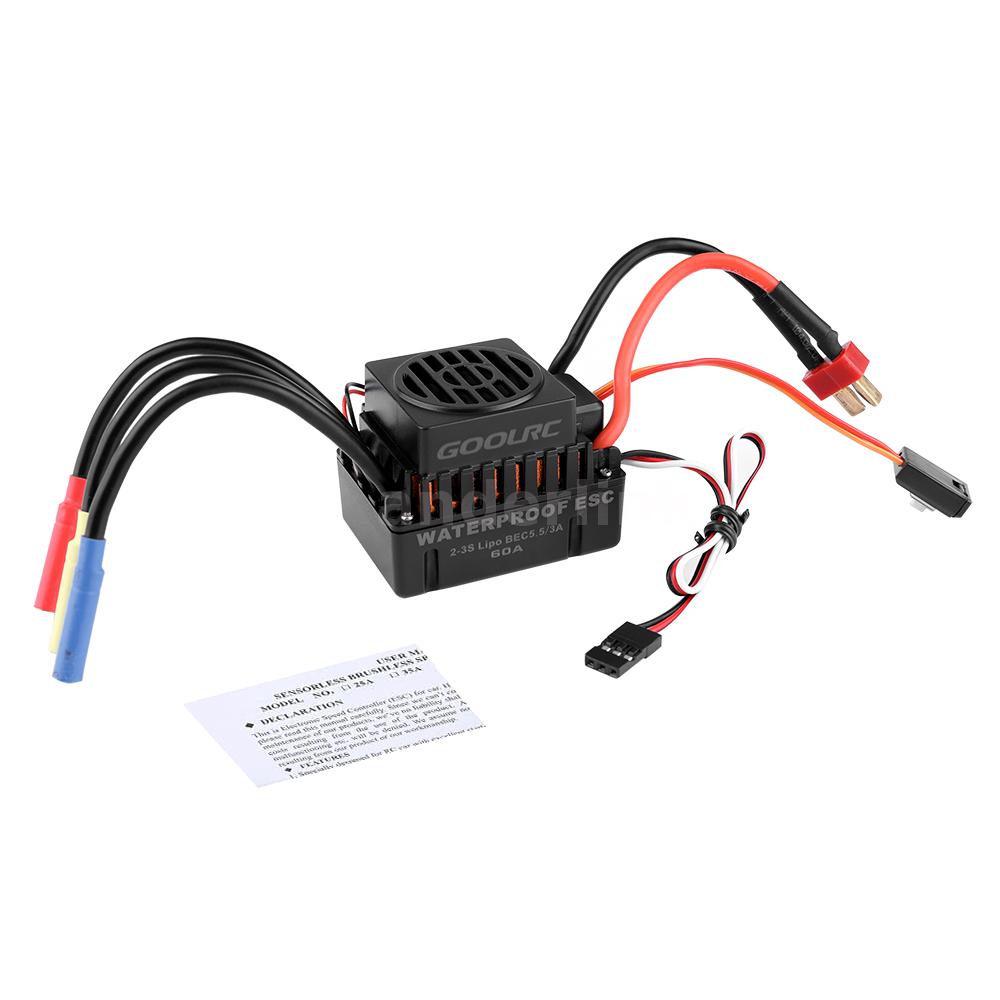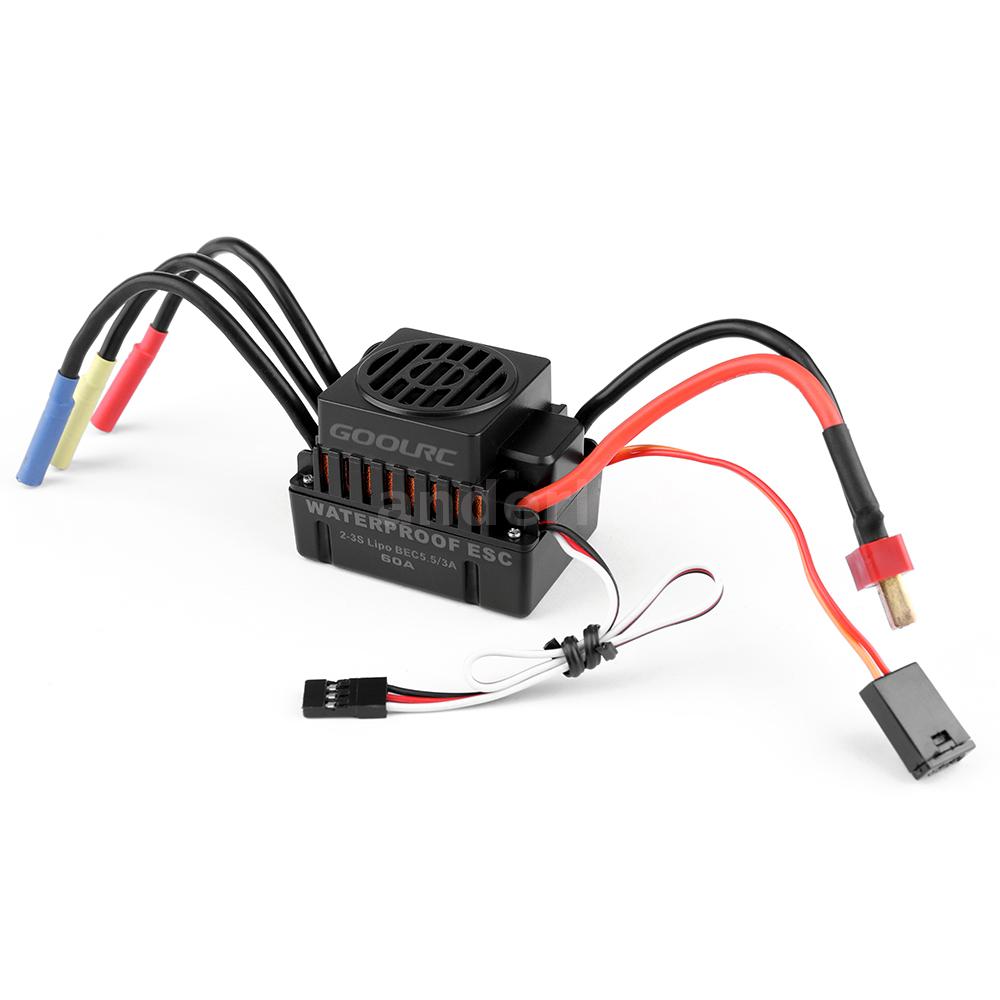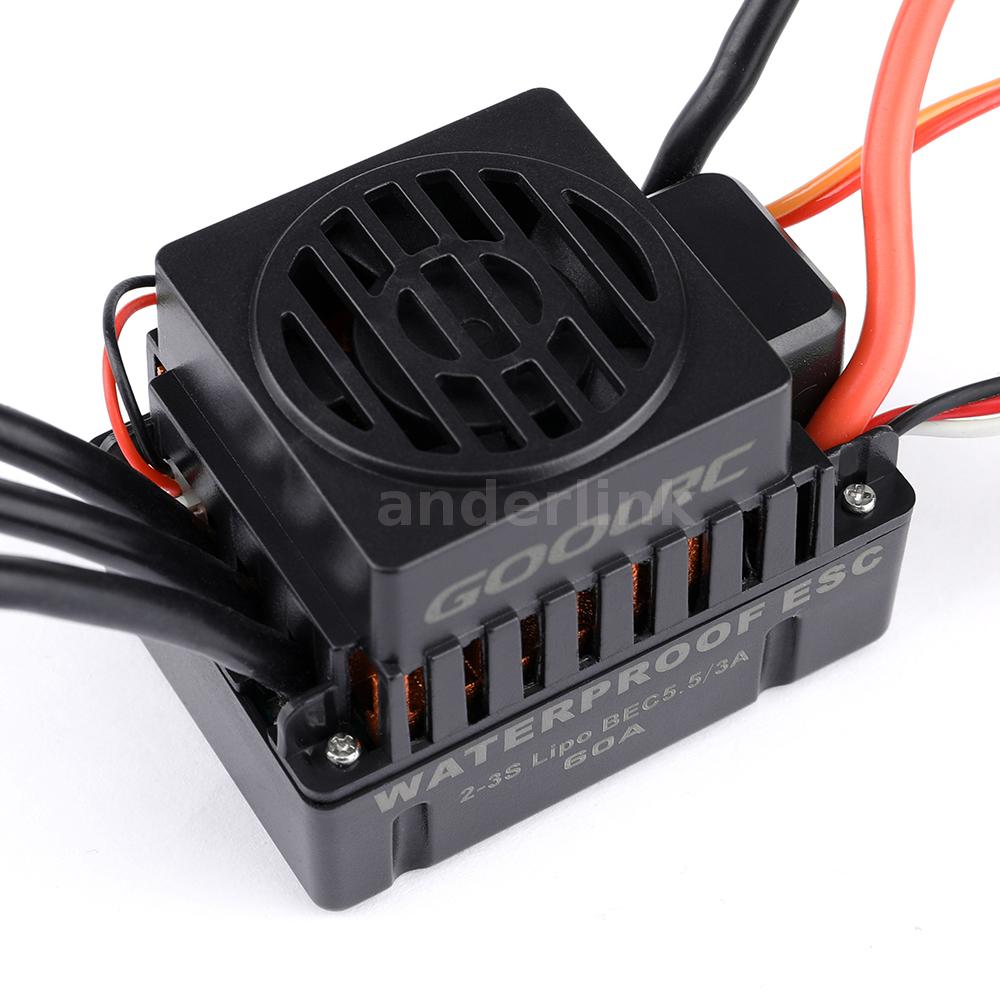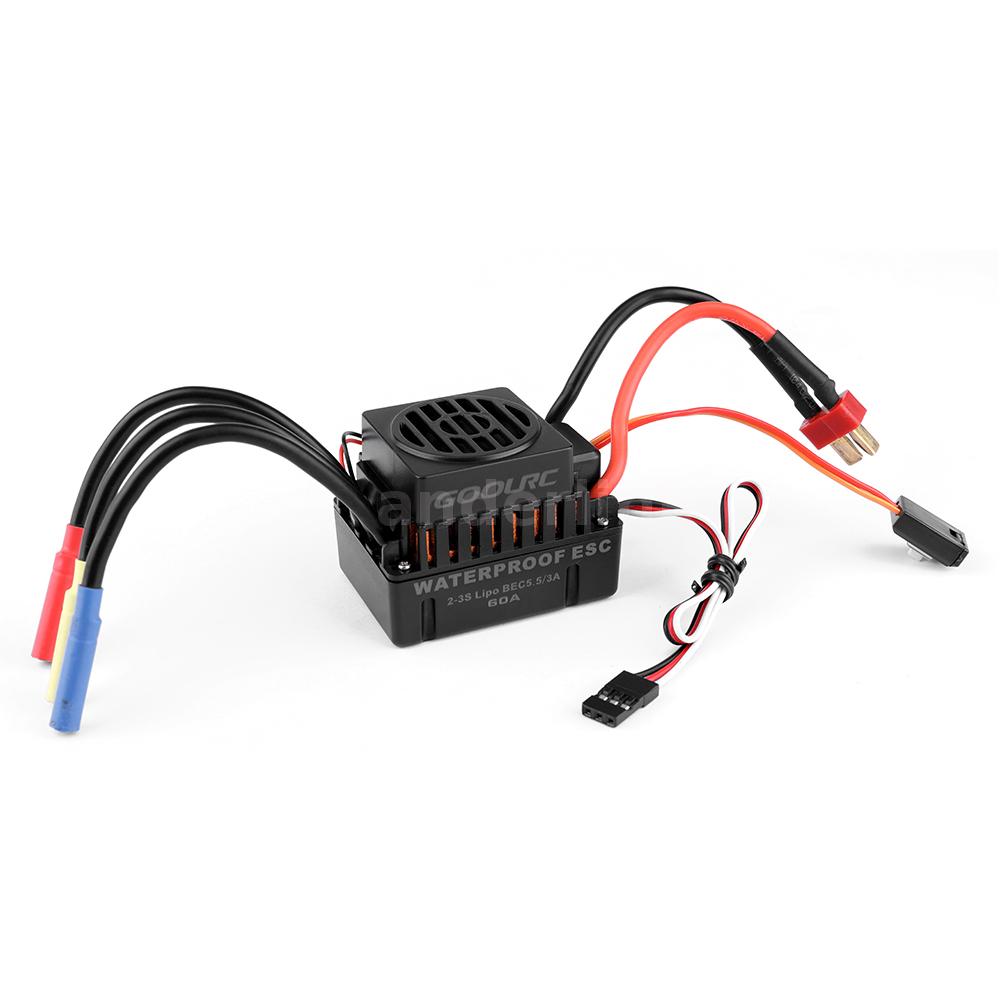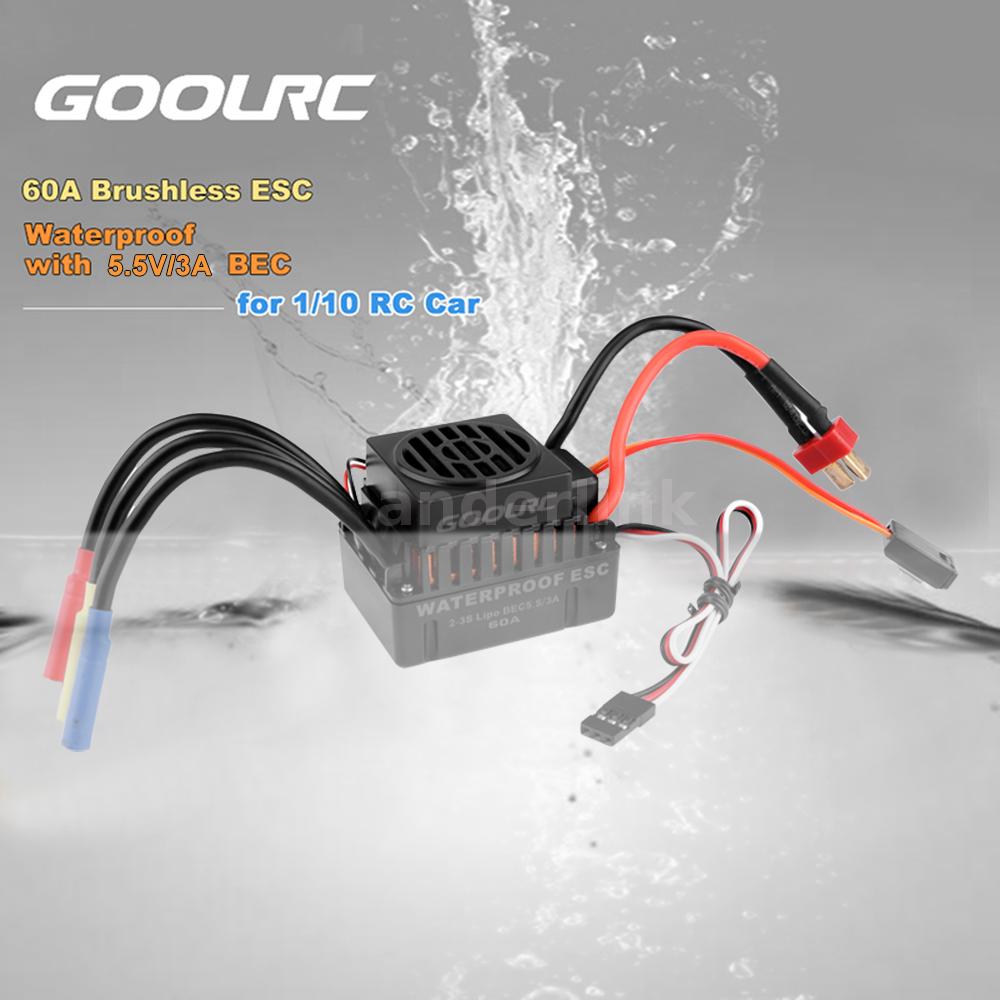 The GoolRC waterproof 60A brushless ESC is built with the highest quality components to ensure high efficiency operation. It features enhanced low-voltage protection, over-heat protection and throttle signal loss protection, which is suit for 1/10 RC car.
Features:
Bulid in 5.5V/3A BEC
Supports program card to make adjustments
Enhanced throttle response, excellent acceleration, strong brakes and throttle linearity
Waterproof, suitable for various condition races
Mutiple protection features: Low voltage cut-off protection, over-heat protection, throttle signal loss protection
Specifications:
Brand name: GoolRC
Item name: waterproof ESC
Continue current: 60A
Burst current: 320A
Battery: 2-3S Li-Po / 4-9S Ni-Mh Ni-Cd
BEC output: 5.5V / 3A
Power supply plugs: T plug male
Motor plugs: 4mm banana plug female
Dimension: 50 * 35 * 34mm / 2.0 * 1.4 * 1.3in (without cables)
Weight: 82g (with cables)
Package Information:
Package size: 10.5 * 8 * 6cm / 4.1 * 3.2 * 2.4in
Package weight: 114g / 4.0oz
Gift box package
Package List:
1 * GoolRC Waterproof 60A Brushless ESC
Hello buyer! Welcome to our store! Shopping here with great experience, looking forward for your feedback!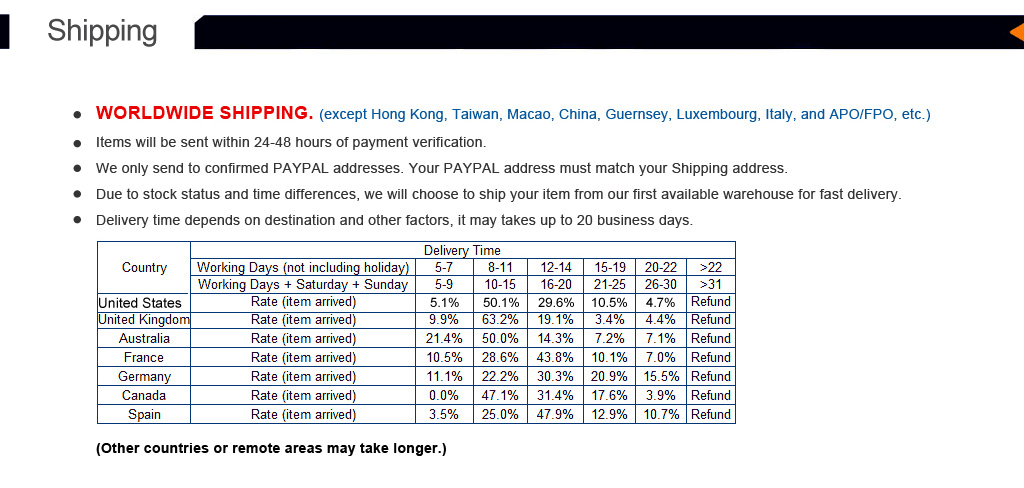 ---
On Sep-19-19 at 21:22:21 PDT, seller added the following information:
.dc_tracker_img{display:none;}.dc_tracker_img:last-of-type{display:block;}p:empty+hr{display:none;}hr+span.ebay{display:none;}